The Art of Oration
MHS Speech Team Dominates Regionals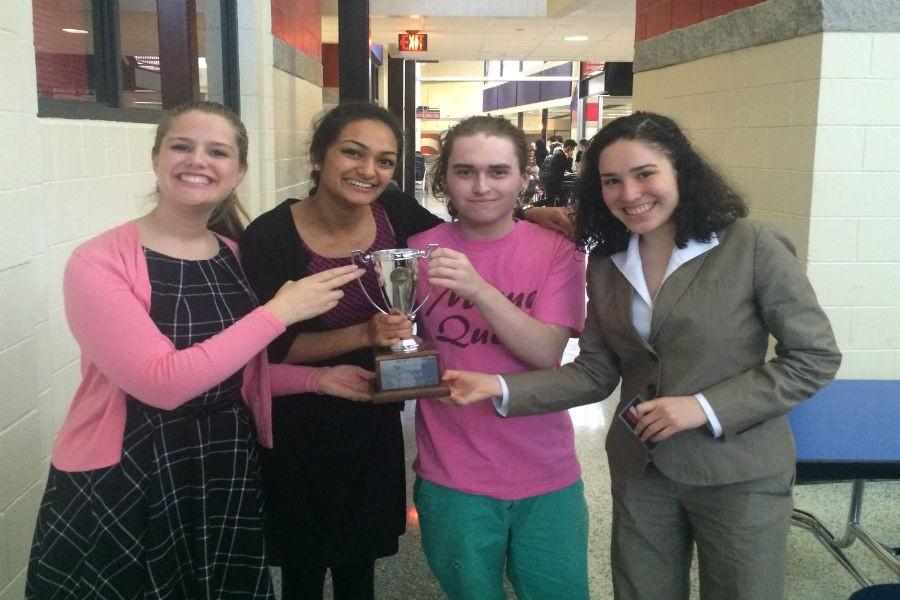 Public speaking, one of the most common fears faced today,  is the process or action of performing a speech focused around an individual directly speaking to a live audience. While many are intimidated by public speaking, Midlothian High School forensicators have surmounted this fear. Whether attacking interpretation, duo, oration, or improvisation-oriented speaking events, the members of the team hold their own each time they compete.
It all started on a bright, Saturday morning; anticipation ran high, as anxious forensic team members boarded the bus Saturday, March 12th. Embarking toward Grafton High School, the 2 hour drive seemed to pass timelessly, as students sang songs, read books, and practiced their pieces. Forensicator junior Mariha Junaid said, "The collaborative coffee drinking and moral support we all had for eachother was really nice. It was nice to have such  a thriving  team-like atmosphere." This team-like atmosphere fueled the eager  forensic members as they prepared to face their fears, slay their dragons, and come out smiling on the other side.
Upon arrival, it was clear that this year, regionals held some of the toughest competition Midlothian had seen in years. However, "Tough competition makes us work harder — it makes us better — it makes us hungry," says coach David Wilson. With almost every event containing the maximum number of entries and adrenaline running high, our Midlothian team rose to the occasion, placing second of all high schools competing in the VHSL 4A East Regional Tournament. For those who placed, the momentum of the team's success and rapport builds toward the last tournament of the school year: VHSL 4A States.
Congratulations to the following students who placed in their respective events and will represent Midlothian High School at States:
Bethany Burtch – 1st Place in Storytelling
Bethany Crisp – 1st Place in Extemporaneous Speaking
Michael DeMatteo – 1st Place in Impromptu Speaking
Neha Kulkarni – 2nd Place in Original Oratory
Also, a special recognition to those who placed as alternates for the state competition:
Mariha Junaid – Original Oratory
Vincent Mangano – Poetry Interpretation
Justin Pollard – Serious Dramatic Interpretation
About the Writer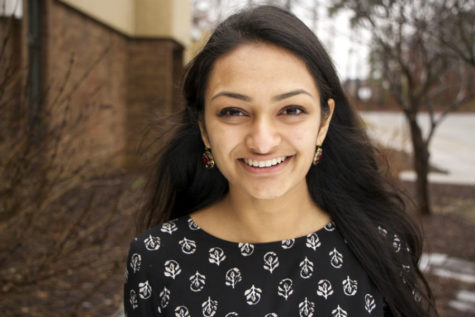 Neha Kulkarni, Midlo Scoop Staff