Savvy Marketing
Mrs. Annemarie Hensley Speaks to IB Business Classes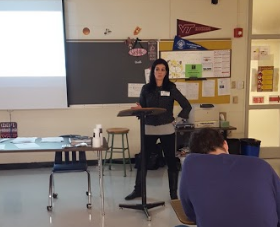 Mrs. AnneMarie Hensley, a realtor for Liz Moore and founder/member of realtor team, Team Hensley, spoke to Mrs. Manheim's IB Business Management classes on January 31st and February 3rd. She talked about how she uses marketing every day in her career as a real estate agent, including using social media platforms like Facebook and utilizing the access to a drone to snap aerial photos of homes she sells. She has been a very successful realtor in the Richmond area for several years running and continues to be one of the leading home sellers in the area.
Just last year, her team sold a total of 140 homes in the Richmond area, one of the hot spots being the Hallsley neighborhood in Midlothian. Every time she prepares to put a house on the market, she conducts a competitive market analysis to determine an appropriate price for listing the home. Finding the right price to place on a home is vital in making sure it appeals to consumers. As well as putting a house on the market, she also provides each client with a colorful brochure, given to potential buyers when they tour the home, that includes pictures taken of the property. 
Students thoroughly enjoyed Mrs. Hensley's presentation and found her expertise very helpful when thinking about their upcoming educational endeavors.  Mrs. Manheim said, "The next time I relocate. Mrs. Hensley is going to be the first person I call. Realtors with her marketing savvy are very rare in the Richmond area." Thank you to Mrs. Hensley for taking the time to come speak to Midlothian classes.
For more information on AnneMarie Hensley and her team, please visit: http://www.teamhensley.com/.
About the Writer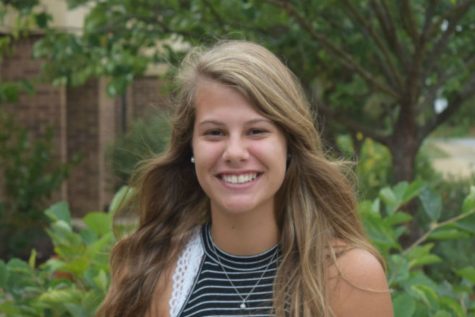 Sydney Van Horn, Midlo Scoop Staff
Sydney Van Horn, Class of 2017