Making Waves
The Midlothian Swim Team Dominates Second Season
Hang on for a minute...we're trying to find some more stories you might like.
The club swim team at Midlothian is back in full swing for the 2017 season after joining the Swim Chesterfield league for the first time last year. The team, consisting of over forty swimmers, led by coaches Kristen Conner and Gene Bryson, practice Monday through Thursday in preparation for weekly meets against other Chesterfield County schools. Since there are no requirements or restrictions to join, the team is comprised of swimmers with various levels of experience. Senior Erin Geiszler uses her years of experience with competitive swimming to her advantage. "It's fun to compete outside of year-round swimming and also race the friends I swim with at Quest in a different setting," explains Geiszler. Camryn Curry adds, "It's fun because [there is] not a lot of pressure."
Midlothian captured a favorable start at the All-County Kickoff Meet in December, with the girls' team placing sixth and the boys' team taking first. The team worked tirelessly during weekly practices at the local YMCA to prepare for its first meet against Monacan High School. Both teams came out to Swim RBA on January 5th, where the Trojans fell the Chiefs, 198-139. The next meet on January 17th brought strong competition as well, leading Midlothian to fall to Cosby, 210-128, for their second loss of the season. However, the unlucky streak ended there after the team defeated James River, 185-153. Senior Night on February 2nd proved a lucky night for seniors Bradley Jenkins and Camryn Curry. Jenkins contributed to the Trojans' domination by taking first place in the 100 fly with a time of 57.70. Curry then shattered the 200 free record of 1:55:39 with a time of 1:51:80, but she did not stop there. The Arizona State commit went on to break her second record of the night with a time of 56.90 in the 100 fly. Curry now holds all eight swim records for Chesterfield County
Strong talent from numerous swimmers gives Midlo promising looks for the rest of the season. As the team prepares for the county meet at the end of the season, there is no doubt they will work intensely to bring the ultimate title back to the school. Good luck to the Trojans in the rest of their 2017 season!
About the Contributors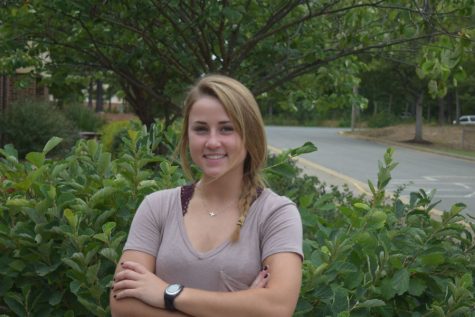 Lara Ann Douglas, Staff Writer
Lara Ann Douglas, Class of 2017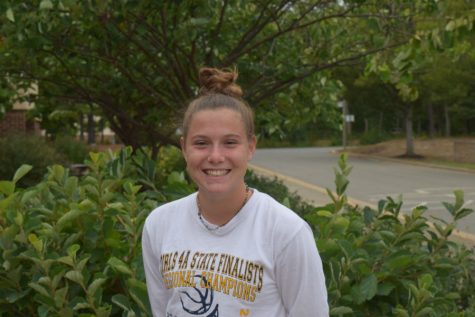 Patterson Levitch, Staff Writer
Patterson Levitch, Class of 2017