Clash of The Titans
Midlothian Forensics Speech and Debate Places 3rd in Speech and Debate at Cosby's Annual Meet.
Hang on for a minute...we're trying to find some more stories you might like.
Clash of The Titans, a Forensics Speech and Debate meet hosted by Cosby High School, remains one of the states most attended invitational tournaments. This year the competition stepped up a notch; top schools Salem High School and First Colonial High School made appearances and the sense of competition was undeniable. As Midlothian Forensicators prepare its VHSL States' Speech run starting Saturday, February 4th for conference, this competition provided a great warm-up. With numerous events stacked with tough competition and over 20 schools making appearances, Midlothian High School proudly brought home the 3rd Place Sweepstakes Trophies for both speech and debate.
Please congratulate the following students for placing in their individual events:
1st Place:
Jason Li & Sai Poluri – Public Forum Debate
2nd Place:
Mariha Junaid – Original Oratory
Quentin Phillips – Extemporaneous Speaking
Justin Pollard – Original Spoken Word
3rd Place:
Vraj Gandhi & Yusuf Goulmamine – Duo Improvisation
4th Place:
Michael DeMatteo – Impromptu Speaking
5th Place:
Bethany Crisp – Lincoln–Douglas Debate
About the Writer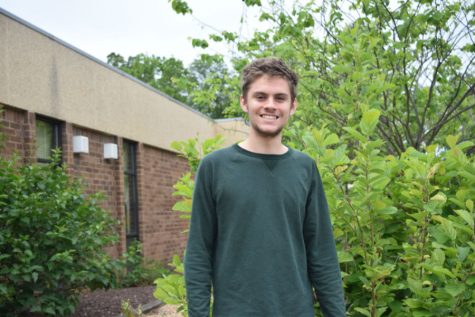 Michael DeMatteo, Marketing Editor
Michael DeMatteo, Class of 2017