Recognizing English Scholars
Midlo's First National English Honor Society Inductees
After school on Thursday, January 26th, the Midlothian High School Chapter of National English Honor Society (NEHS) welcomed its first group of talented English students. A number of parents attended the event to support their students. Sponsors Mrs. Missy Hill, Mr. Daniel Cheatham, and Ms. Brooke Rekito hosted the students and parents to commemorate the first class of recipients.
The event began with a video, compiled by Mrs. Hill, that included students explaining their involvement in the English community. Video participants included: Carly Roberts, Kayla Nadeau, Sam Maguire, Molly Fletcher, Michael DeMatteo, Mikaela Grey, and Sydney Van Horn. The students (representative of the work of all NEHS honorees) participate in a variety of English organizations, including Yearbook, Service Learning, Journalism (Midlo Scoop), Speech and Debate, and the Literary Magazine.
After the video, Mr. Cheatham called each new inductee to the front and to receive a certificate and congratulations. Afterwards, parents and students celebrated with cake and snacks.
Congratulations, NEHS Inductees!
Taylor Ampy
Celeste Bain
Grace Clarke
Marion Cline
Lilly Cox
Julia Deaver
Michael DeMatteo
Lara Ann Douglas
Molly Fletcher
Sarah Furman
Morgan Gilbert
Mikaela Gray
Nadia Hassan 
Kate Hicks
Phoebe Jackson
Mackenzie Jenkins
Emily Junkmann
Sophia Kopidis
Jenna Kyte
Sam Maguire
Caroline Majetic
Michaela Nadeau
Claire O'Brien
Katie Patrick
Emily Peachee
Elise Pritchard
Kiley Proffitt
Evelyn Reece
Carly Roberts
Coleman Rock
Lauren Roper
Ryan Sabisch
Maggie Self
Jackson Spencer
Hallie Strickland
Kaya Tanzawa-Kim
Andrea Taylor
Rachel Trebour
Ellen Tucker
Mallory Turner
Sydney Van Horn
Caitlin Walker
Sarah Wall
Margaret Weinhold
Alyssa Wesby
Liza Wimbish
Kimberly Wrobel
About the Writer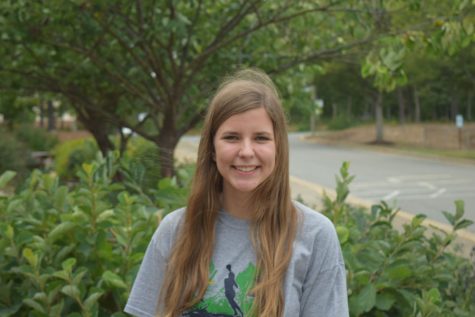 Ellen Tucker, Staff Writer
Ellen Tucker, Class of 2017