Lindenfeld Takes 1,000
Tina Lindenfeld Meets Major Midlo Milestone
On January 5, 2017, Senior Tina Lindenfeld scored her 1,000th point of her high school career.  Lindenfeld has played travel basketball teams since she was little.  With her superior knowledge and experience of the game, all of her coach's knew she would be something special.  Tina Lindenfeld has played for the Midlo's Varsity team all four years of her high school career.  Over the years, she continuously adds success to the Lady Trojans.
Along with Tina's excellence on the court, she also stands out to her teammates off the court.  Many of her teammates shared excitement with Tina, as she scored her 1,000th point against Manchester.  Midlo teammate McKenna Steele described Lindenfeld's impact on the team: "Tina always comes ready to play; she is our team's highest scorer this year; she brings ultimate energy to the team; and she has always cared for the game and been very dedicated."
Tina celebrated in shock after she received her 1,000th point playing the Lancers of Manchester.  Tina entered Midlothian High School in 2013, playing her first year of high school basketball on the Varsity squad.  "Coming into high school I continued to work hard, so I could be one of the best.  After scoring 1,000 points, I feel great about what I achieved for the game of basketball."  On January 5, 2017, Tina knew she was close to securing the milestone. After the game, Lindenfeld said, "I wanted to score 1,000 points but my main priority was playing for the team, so we could mark another win on the boards. Throughout high school, Tina set many goals in order to achieve such a prestigious award.  "I continued to work hard and give it my all at practice, compete in every game, and be the best team player I could be."
Tina Lindenfeld has had many college scouts watch her play during her outstanding years of high school basketball.  With the ability of an athlete to score 1,000 points throughout 4 seasons, almost any college would want to sign her.  From her many choices Lindenfeld had, she chose to attend Radford University to play basketball. Congratulations, Tina, on a major accomplishment!
About the Contributors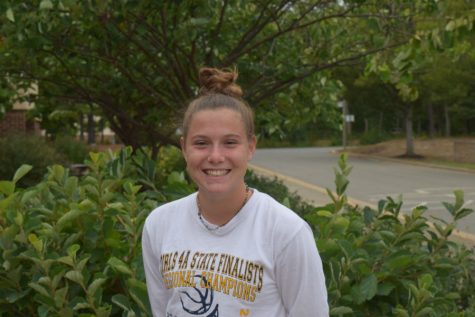 Patterson Levitch, Staff Writer
Patterson Levitch, Class of 2017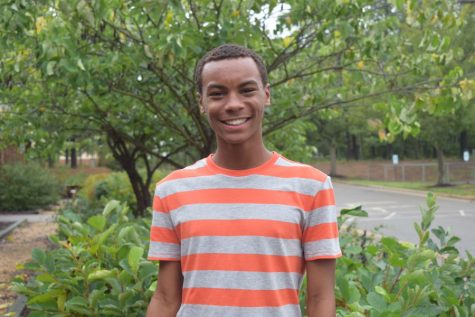 BJ Beckwith, Midlo Scoop Staff
BJ Beckwith, Class of 2018