Oh, The Places We'll Go
Early Action/Early Decision Admissions
Hang on for a minute...we're trying to find some more stories you might like.
As students return from winter break, many colleges release their Early Action/Early Decision Admission decisions. Starting in the beginning of December, both in-state and out-of-state colleges released the admissions decisions for the Class of 2017. During the first weekend of December, the College of William and Mary released its admissions decisions, and Caitlin Walker, Bradley Jenkins, and Michael DeMatteo were just a few of the students admitted. Emily Palmer received her acceptance to Florida State University on December 9. On December 12, 2016, Virginia Tech released its Early Decision admissions decisions, giving students, such as: Grayson Levitch, Bobby Stout, Phoebe Jackson, and Hannah Wells the news they hoped for. "[Virginia] Tech has been my dream school since I was a little kid, so to receive my acceptance right before Christmas was something really special," said Hannah Wells about her acceptance to Virginia Tech. Danny McLaughlin also received good news as his acceptance to the University of South Carolina-Columbia arrived.
The middle of January proved an exciting time for many hopeful JMU students, as the university  released its admissions decisions on January 12. Lara Douglas, Molly Fletcher, and Regan Sabine count themselves among the future Dukes who are ready and excited to head to Harrisonburg next year. Kate Hicks, Hannah Epps, and Patterson Levitch all received acceptance to Christopher Newport University. On January 25, the University of Virginia released their early action admission decisions. Aaron Hou, Grace Clarke, Mackenzie Fuller, and Elli Perkins are among the Trojans who plan to become Cavaliers next year. More college admissions decisions will come within the next few months. Congratulations and good luck, Class of 2017! 
About the Writer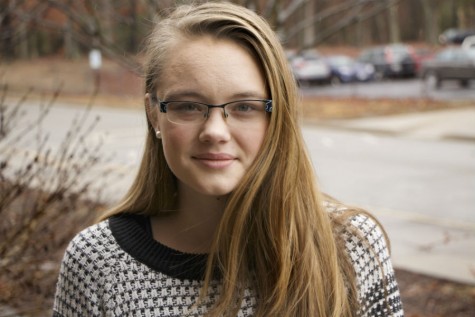 Emily Junkmann, Technology Editor
Emily Junkmann, Class of 2017