A Jolly Party Before Winter Break
Homework Helpers Annual Christmas Party
On Wednesday, December 7, 2016, Homework Helpers celebrated the holiday season with its annual Christmas party. As the kids came bounding off the bus anxious to see what the party had in store for them, the sweet smell of Christmas candy and an abundance of holiday crafts greeted them. The students and their tutors quickly divided into four groups. The first group of kids sang Christmas songs, such as "Feliz Navidad" and "Jingle Bells" with Mrs. Frye. As one group of kids sang their hearts out, another group headed to the first craft station, where they excitedly constructed mason jar reindeer, filled to the brim with all sorts of candy. The reindeer theme  continued at the snack table, where the kids made two little reindeer out of miniature donuts, candy, and pretzels. When they finished their reindeer, the kids quickly devoured their edible creations as they waited to move to the next station.
After all of the musical and edible excitement, each kid decorated a picture frame, which contained a pictures of the children with their tutors. After they finished their frames, many of the kids wrote Christmas cards to their bus drivers, teachers, parents, and tutors.
As all of the groups finished with the stations, the entire group of kids, tutors, and volunteers participated in a holiday-themed game of Hangman. Soon the time came for the party to end, but before the kids left, each received a Christmas present from their tutor and the Homework Helpers program. A quick hug goodbye and a promise to meet again in January ended the annual Homework Helpers Christmas party.
If you are interested in participating in the Homework Helpers program, applications for the spring session will be available in the front office starting in January. The spring tutoring session will run from February 15, 2016, to April 5, 2016.
About the Writer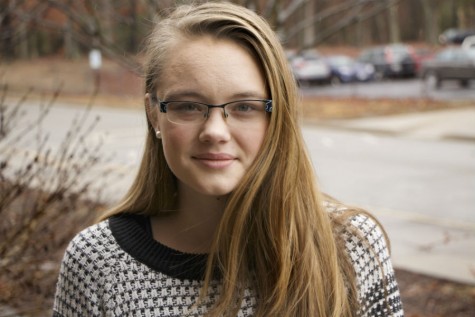 Emily Junkmann, Technology Editor
Emily Junkmann, Class of 2017