Decking Midlo's Halls
First Annual Midlo Holiday Decorating Contest
This year, the Midlo Scoop sponsored a Holiday Decorating Contest to help Midlo staff and students get into the holiday spirit. The contest started the first day back from Thanksgiving break and ended on Friday, December 9th. Teachers and staff had the freedom to decorate their doors any way they liked based on the rubric criteria: creativity, holiday spirit, neatness, theme, and student involvement Judges included: administrators, Mrs. Tully, Scoop staff, librarians, front office staff, and custodial staff.
Ms. Goins, Mrs. Smith, and Mr. York took the winning title of Best Overall and received their prizes during the faculty luncheon. Midlo Scoop awarded additional spirited displays based on the following categories:
Festive Department Involvement: Science, English, and Exceptional Education Departments
Best Theme: Mrs. Miller and Mrs. Patel, Science
Best 3-D Design: Mrs. Giles and Ms. White, Clinic
Best Traditional Display: Mrs. Williams, Math
 Best Unconventional Holiday Display: Ms. Denton, World Language
Most Creative Display: Mrs. Aiello and Mr. Jenkins, Social Studies
Neatest Holiday Display: Ms. Crerie, English
Best Holiday Spirit: Mrs. Bennett, Social Studies
Best Student Involvement: Mr. Wilson, English
The Midlo Scoop would like to thank EVERYONE who participated. The involvement was overwhelming and certainly filled the Midlo's halls with holiday spirit and joy. Have a WONDERFUL break!
About the Writer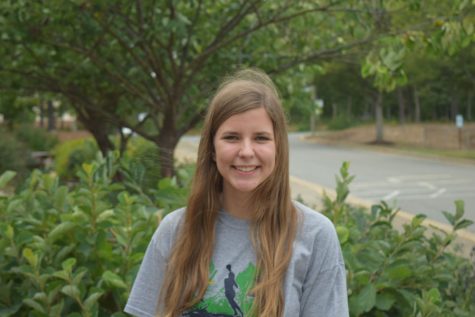 Ellen Tucker, Staff Writer
Ellen Tucker, Class of 2017