Ellen and Her Elves
Festive Midlo Service Learning Activities at J. B. Watkins Elementary School
Hang on for a minute...we're trying to find some more stories you might like.
Senior Ellen Jane Tucker had the opportunity to teach a holiday lesson to her kindergarten service learning class at J. B. Watkins Elementary School on Friday, December 2. Her mentor, Mrs. Michele McMullen, gave her the chance to create her own lesson for her students. She started the lesson by reading the childhood classic, The Littlest Elf, to get her students in a festive mood for her project. Each student had to create an elf, piece by piece, out of construction paper. To add an original touch, the students attached a picture of their faces to the heads of their crafts. During the activity, the students remained focused and excited. Tucker said, "the projects turned out a lot better than I expected considering the difficulty of the task."
Another fun and festive holiday activity that Ellen does for her class is writing letters to Santa. She takes the students into the hall one by one and helps them compose letters to Santa Claus. In the letters, they can ask him questions, such as his favorite cookie and his favorite reindeer. The only limitation is that they are not allowed to ask for presents. Since Santa Claus is so busy this time of year, he appreciates Ellen's help as one of his elves. She takes on the challenge of asking Santa the answers, and making sure the children's letters are answered, giving her students a truly memorable experience. The students will receive Santa's replies at their upcoming holiday party. Ellen says, "It is an amazing experience, and I can't wait to see their reactions." Service Learning is filled with enriching activities such as these. Ellen's festive attitude helps create genuine bonds with her students and leaves them begging for her to come back!
About the Writer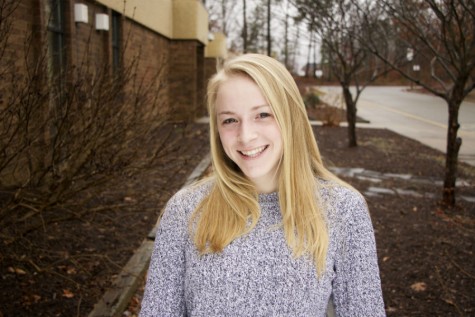 Emily Peachee, Midlo Scoop Staff
Emily Peachee, Class of 2017