25 Days of Ivan
Ivan Jackson's Brings Christmas Sweater Tradition to School
It's the most wonderful time of the year, and students are trying to contain their excitement for the holidays. Ivan Jackson, in particular, takes his Christmas spirit to another level.
Since the seventh grade, Ivan has invested in Christmas sweaters to wear every day in December. "I love the holidays," says Jackson. "I just want to get into the Christmas spirit." The assortment of sweaters includes everything from a variety of colors to pictures of Rudolf to battery powered lights. The Christmas enthusiast's favorite outfit? His sweater featuring a multicultural Santa.
Ivan's passion for the season is seen around the school. A fan of Ivan's tradition, Sophia Kopidis, notes, "It helps lighten the mood around exam time, and it gets students in the Christmas spirit." The senior's final December at Midlo has everyone wondering: Will Jackson continue The 25 Days of Ivan in college? If he does, he has 38 sweaters to choose from.
About the Contributor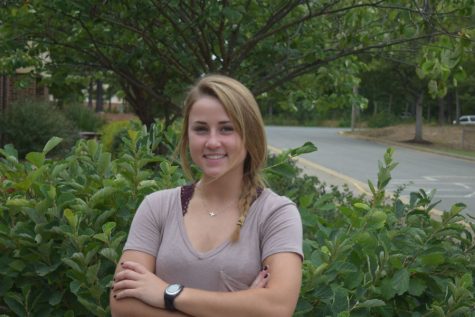 Lara Ann Douglas, Staff Writer
Lara Ann Douglas, Class of 2017