Wrapping Up Holiday Spirit
Spirit Club Hosts Annual Christmas Wrapping Party to Benefit Local Families
On Tuesday, December 6th, Spirit Club hosted its annual Holiday Wrapping Party. Members of Spirit Club are known for their school spirit, but they also enjoy bringing holiday joy to families within the community. Any teacher could adopt a child from a number of selected families. Their students brought in anything on the child's want or need list. Ages of the children ranged from infant to seventeen. Non-perishable food items were also collected for each of the four families. Spirit Club shouldered the responsibility of wrapping the gifts, before delivering them to the respective families.
The Closed Commons echoed with music, laughter, and the crinkling of wrapping paper. Mrs. Sharon Austin and Mrs. Denise Manuel helped Spirit Club's Community Service Director Hannah Wells kick off the celebration. Mr. Nick Kirkbride and Mrs. Beth Clark also attended, directing students and manning the refreshment table.  All students were invited to the celebration if they had donated an item to one of the children. Everyone enjoyed the joyous event, especially Isabel Adkins, who remarked, "It was a really fun experience to bring some joy to others during the holidays." After enjoying snacks and wrapping all of the presents, the students participated in a handful of festive games.
Spirit Club would like to thank everyone who donated items to the families. Because of Midlo's generosity, each of these children will have many presents underneath the tree.
About the Writer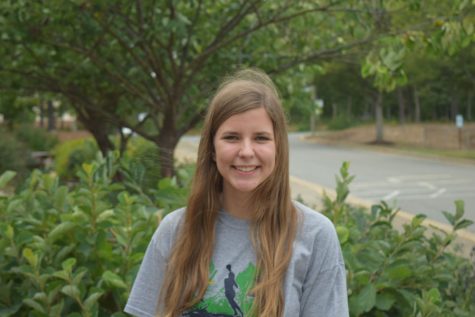 Ellen Tucker, Staff Writer
Ellen Tucker, Class of 2017