Midlo Runs Marathons
Current and Former Midlothian Students and Teachers participate in the Richmond Marathon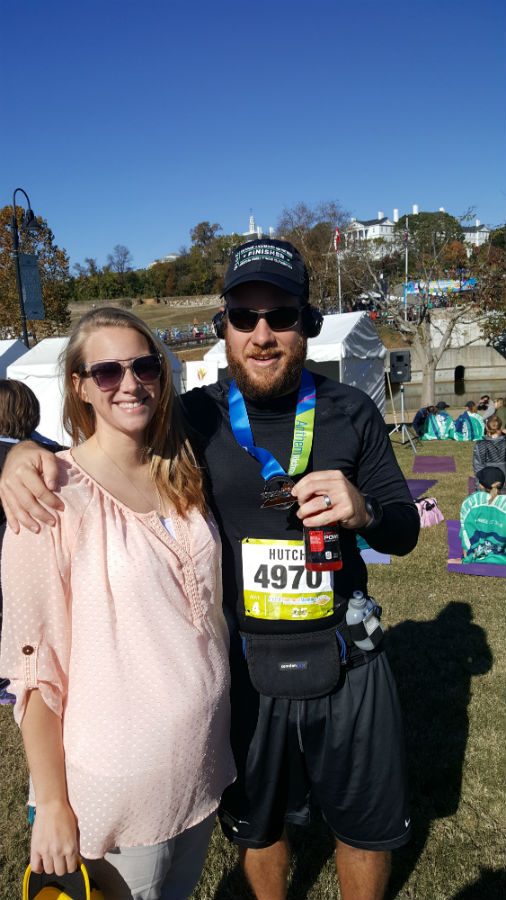 Throughout recent years, Midlothian High School gained notoriety for their long distance running. However, on November 12th, a different group of both past and present Midlothian students and faculty laced up their running shoes after months of training. These Midlothian athletes did not train with Cross-Country legend, Stan Morgan, but their own motivations led them to the 2016 Richmond Marathon.
Mr. Matt Hutchings, a Midlothian High School Health/PE teacher and football and track coach, participated in his first ever marathon after completing the half-marathon last year. Hutchings trained for several months prior to running the 26.2 mile Richmond Marathon. Starting his training in May, he prepared well for an event that would truly test his own physical strength. Even with this training, he described the finish of the race by simply stating, "It hurt." The challenge proved a difficult endeavor for anyone,  including one of Midlothian's own.
Former Midlothian students Alyssa Franklin and Logan Stout ran the half-marathon together as well. Stout, whose brother Bobby still attends Midlothian as a senior, had a different set of plans when training for the run. A former Longwood student, Stout rekindled his relationship with Franklin at a wedding with yet another Midlothian graduate. They soon started dating, and nearly two years later, Stout crossed the finish line and lowered himself onto one knee. He proposed to the love of his life, stating, "I would run a thousand more miles for you." This marathon acted as not only a race, but a lifelong memory for these two former students.
Of the current Midlothian students, junior Jack Stid ran the full marathon as well. Stid, who plays lacrosse for the Trojans, worked daily to train for the race. He finished with an impressive 3 hour 49 minute time, which was no easy feat. When he finished he described himself as, "not being able to walk to his car." With a goal of running under 4 hours, Stid achieved that and even more.
With both the past and present Trojans participating in the run, it made for quite the memorable event. The dedication and strength that these athletes portrayed in finishing the race is a testament to the qualities and characteristics instilled at Midlothian. While there may not be a proposal next year, many Trojans will start their training sooner than one may think for next year's Richmond Marathon.
About the Writer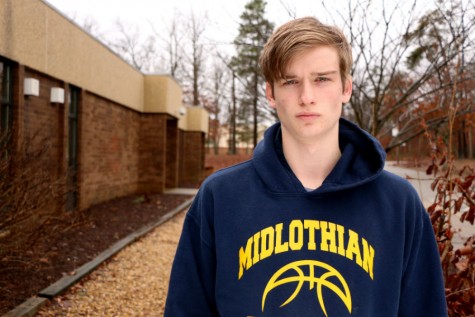 Lucas Via, Sports Editor
Lucas Via, Sports, Class of 2017