Football Fans Descend on Fed Ex Field
DECA Field Trip to Washington Redskins Territory
On November 16, 2016, excited DECA students traveled to the wonderful FedEx Field stadium for a tour of the facility. DECA is a club that focuses on "preparing future leaders and entrepreneurs to be college and career ready," according to its website. DECA's slogan, Own your future, encompasses the goal of creating educated and sophisticated young business men and women.  The energy on the bus ride over to Maryland was palpable as the students chatted about what they thought the building would look like. Freshman Abigail Graves exclaimed, "I am a huge Redskins fan! I have loved the team ever since I was little. I can't wait to see the stadium!"
Upon arrival, Walton Charles, an employee who works for the Redskins, met the students and chaperones in the lobby. First, he showed them the Redskins Hall of Fame, a wall of the players who contributed to the success of the Redskins. Students pointed to their favorite player's picture perched upon the wall and talked about what made them so special. Also, Mr. Charles showed students a view of the field from the seats. The stadium was definitely a sight to see with the seat's popping oranges, maroons, and yellows. Freshman Nolan Williamson commented, "The field looks so much different in person than it does on the TV.  It's really awesome."
Next, DECA students traveled through a nostalgic hallway filled with noteworthy Redskins memories, displayed on televisions that highlighted notable plays.  Following that, students entered the room where the cheerleaders practice. Midlo cheerleader Claire Horansky really enjoyed seeing where the professional cheerleaders practice and imagined what it would be like to cheer for an NFL team.  Then, students traveled to the interview room. On the side of the stage, Palmer Ward, J.P. Jarrat, and Carson Fuller enjoyed taking a picture behind a podium like true Redskins players.
The next destination, the locker room, proved a huge hit. DECA members loved admiring the different names perched above the lockers and rushed to take a picture with their favorite player's locker. This locker room looked nothing like the iron gym lockers one would see at a school or gym. The wooden lockers matched the color scheme of the Redskins. Unlike the warm and inviting feel of the home team's locker room, the visitor locker room features green, yellow, and other colors one would associate with sickness. According to Mr. Charles, this occurs because scientific data shows that colors can affect a person's mood; therefore, when the opposing team enters the locker room before a game, their mood will suffer, rather than feeling totally prepared to win. The locker room features a "Make 'Em Like It" sign on the door of the locker room, furthering the spirit for the Redskins that the stadium offers.
Finally, the moment arrived that the students had waited for, as they reached the edge of the field. Students pushed their way up to the front of the crowd to see the amazing field and take pictures to show their fellow Redskins-loving friends. Then, the students ventured to the box seats that famous people usually reserve. Mr. Charles told the students about the many famous people who regularly watch the Redskins games in the box seats. He admires Tom Cruise for being a caring custumer who always shows concern for his family and him. However, he shares that not all notorious Hollywood stars are nice, like Kanye West, who always seems to be in a hurry.
After the tour ended, the students and chaperones shopped in the Fed Ex Field gift shop, which was packed full of Redskins gear and exploded with yellow and maroon. Mrs. Carolyn Manheim, DECA sponsor, bought an adorable sign that she says, "suits her perfectly," which reads: All I need is football and my dog.
Tyler Ezell said, "Even though I don't like the Redskins, FedEx Field was amazing, and the field trip was so much fun!" All of the DECA members had an amazing time on the field trip and now have a newfound respect for the inner-workings of a professional football team.
About the Photographers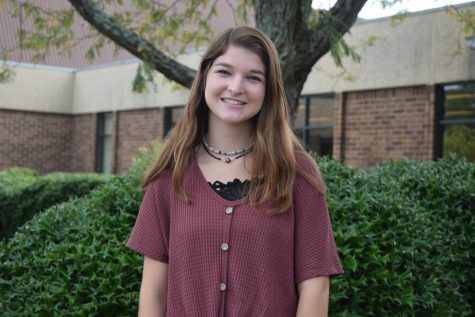 Ashley Manheim, Midlo Scoop Editor-in-Chief
Ashley Manheim, Editor-in-Chief, Class of 2020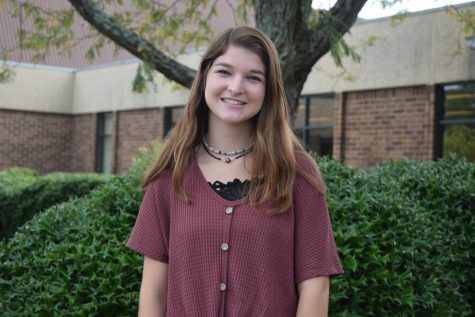 Ashley Manheim, Midlo Scoop Editor-in-Chief
Ashley Manheim, Editor-in-Chief, Class of 2020