Students Hit the Campaign Trail
MHS AP US Government Mock Election Project
Hang on for a minute...we're trying to find some more stories you might like.
This Election Day proved different, regardless of how it ended; however, there were more than two parties, and candidates did not merely represent a conservative or a liberal ideology. This election, a project-based learning initiative designed by Midlo AP US Government teacher Mrs. Regina Warriner, provided the perfect project for students in the midst of an election year.  Mrs. Warriner assigned the project with hopes that students would learn more about the true efforts it takes to run a presidential campaign. Students formed parties, addressed issues, and began to understand the dynamic nature of a nation's political climate.
The process started with the key element of any election: garnering exposure. Students within their parties produced posters advocating their candidacy, and the results impressed. The eye-catching propaganda immersed many students and faculty into the Midlothian High School political arena. After party leaders publicized their names, they began to produce platform papers that included stances in every sub-domain of the political arena, covering: economics, social policy, reproductive rights, foreign affairs, gun-control, domestic violence, territorial expansion, environmental policy, and numerous other hot button issues in our national political climate today. Every party presented a distinct 3-8 page platform that outlined how their party felt about various issues in the sub-domains of the political arena.
Platforms in hand, the students next vied for sponsors, seeking out teachers and faculty members willing to support their platforms and ideas. While that proved challenging, students experienced the true difficulty of campaigning while raising funds for their party. They fought desperately for Warriner Bucks, the currency of the political process. Faculty members received a certain dollar amount of Warriner Bucks, leaving them free to support the candidates of their choice, provided that the candidates first shared their platforms with their potential supporters. They soon identified as either PACs, Individuals, or Super PACs.  Similar to the process of a real election in which the FEC (The Federal Election Commision) monitors and limits contributions given to political parties, the Warriner Bucks holders had caps on the amount of funds they could donate. 
However, while it was difficult, many groups overcame the challenge of raising the necessary capital to fund their campaigns. After each political party had secured ample funds, they produced commercial ads targeting all government students. The student candidates faced the same difficulty that actual candidates face during every election cycle: creating attention-grabbing advertisements to sway voters. Caroline Majetic describes the commercials as "extremely interesting" and says, "they all were extremely unique and well-done, offering a different approach to the same assignment we were all working on." The class favorite video was an attack advertisement made by the Crusader Party, which took on a humorous, yet effective, stance of showing how fellow candidate Dillon Powell's proposal to integrate Chick-Fil-A into public schools would affect Vegan-Americans.
"The effort that went into the videos was tremendous," says Mrs. Warriner. "It was truly obvious that my students were taking this project seriously and learning something along the way." After the hard work students poured into the commercials, political parties began their own form of mediated debate. Party speech writers put together stump speeches used to debate other candidates on their stances on issues. In addition, many groups faced manufactured scandals, such as illegal dumping of toxic materials, which required careful attention within their speeches. The scandals also affected the way the candidates approached the debates in a dynamic way, requiring them to think outside the box.
The results were incredible; party leaders respectfully and maturely engaged in mediated argumentation about political issues, holding opinions and stances that varied across the political spectrum. "This was my favorite part of the project," Maggie Self noted; "it was cool to see the hard work of everyone and their opinions presented in a 1 hour debate." Midlothian AP Psychology teacher Mrs. Beth Clark watched the commercials and said, "As an educator, it was impressive and fun to see what students could produce on such dynamic topics.". 
The final phase of the election cycle include the Get out the Vote (GOTV) effort. Political party leaders worked diligently to register numerous students outside of AP US Government class. After a hard-fought campaign, students finally approached the most anticipated day of the election: Election Day. Interestingly, the results did not reflect a majority winner. The three main candidates, John Maiorana, Dillon Powell, and Michael Reedy, emerged as the final candidates. With a plurality,  John Maiorana won the House of Representatives vote, with 2 of 4 classes voting for him, earning the title AP US Government President.
All in all, Mrs. Warriner's project-based learning initiative emerged as the true winner, engaging students in the learning process and creating life-long voters.
About the Contributors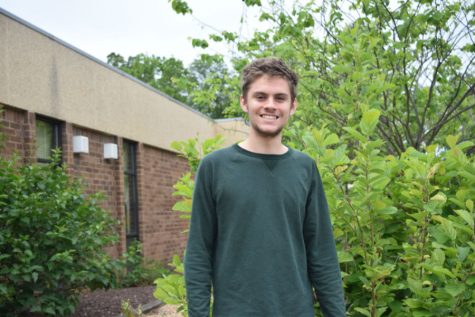 Michael DeMatteo, Marketing Editor
Michael DeMatteo, Class of 2017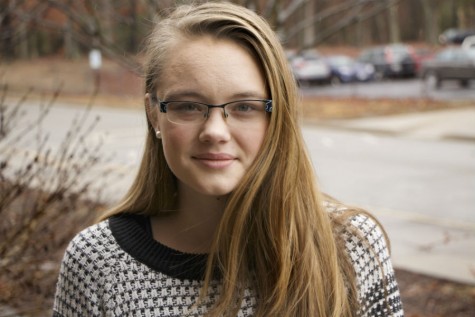 Emily Junkmann, Technology Editor
Emily Junkmann, Class of 2017