Rewarding the Voice of Midlo
Teachers Recognizing Teachers Recipient: Mr. Tim Johnson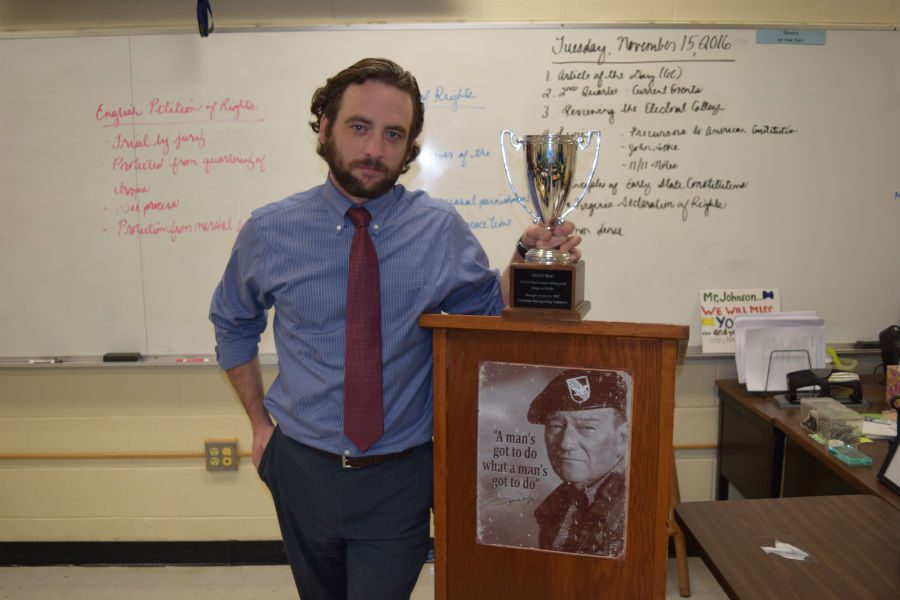 Every month, the previous recipient of the Teachers Recognizing Teachers award passes the award to another commendable member of Midlothian High School's faculty. English teacher Mrs. Amy Tucker passed the award to Social Studies teacher Mr. Timothy Johnson for "his dedication to Midlothian as someone who serves as a positive role model for his students." Mrs. Tucker explains, "He is extremely well organized and passionate, and it shows in all that he does." The different hats Mr. Johnson wears, such as sponsoring the yearbook and serving as the voice of Midlo, represent his continuous efforts in and out of the classroom.
Mr. Johnson said the nicest thing about receiving the Teachers Recognizing Teachers award and especialling having received it from Mrs. Tucker, explaining, "I have tremendous respect and appreciation for what Mrs. Tucker does and how she has touched the lives of Midlo students and faculty." Mr. Johnson currently teaches numerous courses at Midlo, including social studies courses VA/US Government and IB US Government & World History. Having a degree in social studies, his favorite part about teaching government is how natural it is for him to study and prepare the course.
Additionally, Mr. Johnson spends his time working diligently on Midlo's yearbook. His favorite part about teaching yearbook is "the way the course is structured and how it utilizes a completely different skillset." Currently, Mr. Johnson and the yearbook staff are trying to improve on previous years' work by "adding more student voices and finding less traditional ways of covering the school year." Mr. Johnson has earned this award for continuously giving a great deal of effort, creativity, and service to Midlo.
About the Writer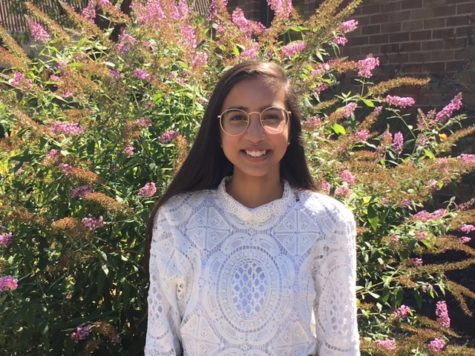 Nabiha Rais, Copy Editor
Nabiha Rais, Class of 2019