Walk to End Alzheimer's
Midlo Alzheimer's and Dementia Awareness Club Members Support a Worthy Cause
On November 5. 2016, Mrs. Beth Clark and Mr. Nick Kirkbride joined students from the newly formed Midlo Alzheimer's and Dementia Awareness Club (MADA) at an awareness event. The Alzheimer's Association Walk to End Alzheimer's is the world's largest event that raises awareness and funds for Alzheimer's research. It is an annual event held in nearly 600 communities nationwide. 
At the event, students manned a refreshments booth sponsored by Spring Arbor and handed out food items, such as: bananas, apples, and granola bars to participants in the walk.
The students enjoyed and spent time among the Promise Garden flowers. Each walker had the opportunity to choose the color of flower that matched their connection to the disease. Blue represents someone with Alzheimer's; purple signifies someone who has lost a loved one to the disease; yellow indicates someone who is currently supporting or caring for someone with the disease; and orange is for everyone supporting awareness.
The MADA Club is always open to new members. Talk to Mrs. Clark or Mr. Kirkbride and join Dillon Powell, Samia Saleem, Faizan Saleem, Italo Canas, Moira Roach, and Maheen Farooqi in their worthwhile endeavor to spread Alzheimer's awareness.
About the Writer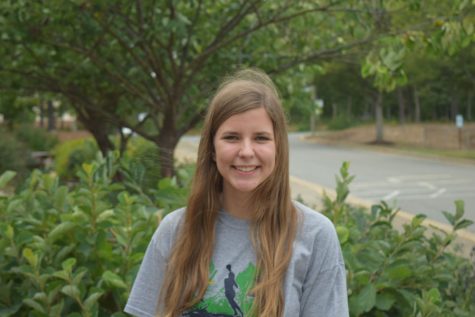 Ellen Tucker, Staff Writer
Ellen Tucker, Class of 2017