Crayons, Chalkboards, and Children
Teachers For Tomorrow Program
Every even day at Midlo during their Service Learning class period,  juniors and seniors, carefully selected by Mrs. Tully, travel to J.B. Watkins Elementary School to experience being teachers. This program, also known as Teachers for Tomorrow, provides an opportunity for high schoolers to work in a genuine teaching environment while receiving elective credit. Some students take this course because they have an interest in teaching, while others take it due to their love of working with children.
This semester, Service Learners have chosen to work with kindergarten through fourth graders. They especially enjoy working in small groups or one-on-one with students.  Senior Ellen Jane Tucker says, "I found out I like working with kindergarten over higher grade levels because there are more opportunities to work one on one with students."  Midlo students also have the unique opportunity to teach lessons to their students. Junior Camryn Adams recently taught a lesson to her kindergarten class about pumpkins. She says, "It was fun to see them get so excited about my lesson since it was so close to Halloween!" Similarly, reading books has become another popular activity among Service Learners placed in the younger classes. Reading books to younger students offers a chance to unite the class while being a leading influence.
Although the Midlo students adore the younger students, working with older students can be just as rewarding. Senior Josh Pace says, "It is always fun to connect with students while teaching them new things that will help them in middle school." Overall, the class creates an enriching course for students who enjoy helping others or want to pursue a career in teaching.
For more information about the Service Learning Teachers for Tomorrow program, please visit Mrs. Tully in room 116.
About the Writer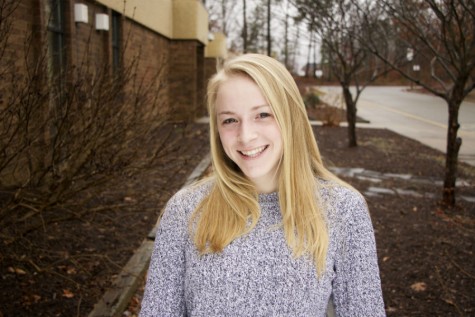 Emily Peachee, Midlo Scoop Staff
Emily Peachee, Class of 2017