L'échange à Midlo
French Exchange Students arrive at Midlo.
At around 12:00 am on Monday, October 24th, thirty French students from Epernay, France, arrived at Midlothian High School, ten of whom will attend school at James River High School, due to a partnership between Midlo and James River. The students radiated with excitement and nervousness as they searched for their host brother or sister. Shortly after finding each other, French students and their American families headed home to prepare for the next day. The first day proved exhausting for all participants, but French students felt excited to absorb the American culture. When asked about her first day, Margaux Cambres said, "It was good. The school is much bigger than my school."  
Many new American adventures have taken place throughout the few days that the students have arrived, such as eating at Chick-fil-a, Burger Bach, Krispy Kreme, and many more common American places. Seemingly simple tasks, such as going to the grocery store or Costco, are wonders in the eyes of the French students.
However, not only the French students are enjoying this new experience. Kimmy Wrobel says, "My high school experience has been a series of fortunate and unfortunate events with loads of homework, stress, and sleep deprivation piled on top; however, the highlight of my year has been the French exchange students and new friends. These lovely students will continue to learn about the American culture and have a blast in the process." 
The French Exchange students will remain in Midlothian until Monday, November 7, when they will travel to Washington, DC, before heading home. While here, they plan to take advantage of as many new adventures as possible.
About the Writer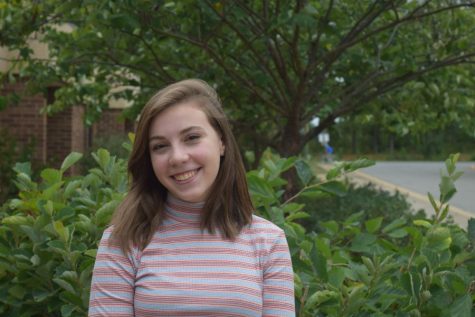 Hannah Walker, Staff Writer
Hannah Walker, Class of 2018