Wagging Tails and Wet Noses
Canine Companions for Independence Hosts Annual DogFest
On Saturday October 22nd, community members of all ages joined Canine Companions for Independence for their annual Dog Fest. Canine Companions is a non-profit organization that trains and provides service dogs free of charge to people in need. These highly trained dogs are specifically bred at CCI´s headquarters in Santa Rose, California. They then travel to volunteer puppy raisers, who care for and train them for 18 months. From there, the puppies receive professional training in hopes of becoming a service dog. Placements include: kids with autism, veterans, paraplegics, and many others. Some even become hearing dogs, who assist the deaf. CCI has placed nearly 5,000 service dogs since 1975.
Volunteer puppy raisers and people with service dogs attended Dog Fest. Many members of the community brought their own dogs. The main goal of the festival was to raise money for the local Old Dominion Chapter of Canine Companions. With this money, CCI hopes to continue to provide highly trained service dogs free of charge.
A number of vendors attended Dog Fest, including Holiday Barn Pet Resorts and VCU Health Services. Many vendors sold bandanas or homemade dog treats. Other organizations that provide doggie swimming or training also attended. Besides having a band, which kept the excitement at a high level, the costume contest certainly stole the show. The crowd favorite was inconclusive, since every pup looked adorable in its costume. Festive costumes included: a ladybug, a pumpkin, a cowboy, and even a dragon.
In total, Canine Companions for Independence raised almost forty thousand dollars from donations, fundraising, and Dog Fest. If you are interested in learning more about CCI or would like to make a donation, check out their website at www.cci.org.
Leave a Comment
About the Contributor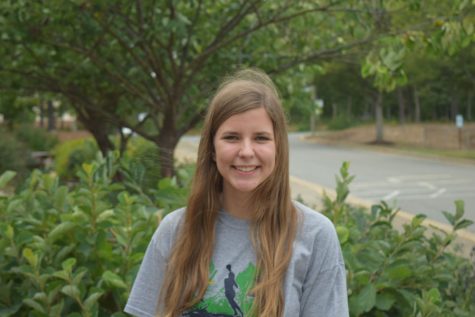 Ellen Tucker, Staff Writer
Ellen Tucker, Class of 2017