Film Club's first year
As the year ends, Film Club reflects on its first year.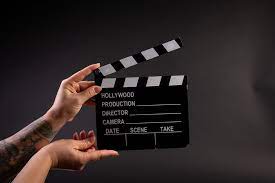 As the year dwindles down, clubs are having their final meetings of the year. 
This year, a new club was introduced by Camden Walker. He created the Film Club, that is sponsored by the English teacher, Ryan Wenger. 
"I was the founder of the club," Camden Walker, 12, said. "I love movies and I feel that people in our generation do not have a good attention span, so they do not make movies because of it. I think by making it a social thing, I might encourage people to watch movies they may have never watched and experience a whole different side of art."
Every Monday the club has met and discussed a movie. A movie is chosen and then everyone regroups the next week to talk about it. After discussion, the club watches movie trailers to pick a movie to watch over the week. 
"Some movies are more easy to critique or analyze," Walker said. "Those movies we would have more to say about our interpretations. Every meeting we watch trailers for our next meeting and pick out what we are going to watch next, at the very least."
Camden Walker is graduating this year, leaving his position open. The Vice President, Oliver Seilbach is hoping to be the President of Film Club next year. 
"I love movies. I am considering it as a career choice. When I saw the advertisement for film club, I thought it would be really fun," Oliver Seilbach, 9, said. 
Although Film Club started this year, there is hope that it will continue on for years to come.