Lacrosse concludes their season against the Warriors
Varsity Boys Lacrosses Preview
Boys' Varsity Lacrosse will be playing their season finale against the Western Albemarle Warriors on May 12. Previously, Midlothian struggled to find a rhythm towards the concluding moments of their game against the Atlee Raiders. This resulted in a 13-7 road loss and dropping their record 9-3 heading into their last game before the postseason.
In the month of may, the Trojans have had a difficult time containing their opponents defensively despite performing at a high level on offense. A large reason for this has to do with the back-line not communicating properly on counter attack opportunities. Because of this, their attackers have had to exert more energy in terms of creating advantages offensively. Coach Powell understands this inefficiency within the team and has focused on different defensive strategies.
"Over our past four games our defense has not been up to par against our opponents," Coach Powell said. "Throughout the weeks, we have tried to make adjustments on defending the middle of the field and controlling possession."
Midlothian with a win would finish with a final record of 10-3 heading into the playoffs. This will be the sixth and final game against a non-region opponent in the regular season as they are currently 3-2 outside of the dominion region. According to Trojan players and staff, they are treating this game like a playoff game considering how well the Warriors have performed over the course of this season.
"Playing against top tier opponents on a day by day basis is very important during the course of the season," Senior Wesley Hazzard said. "Not only does it help us improve on our mistakes after a possible loss, but it gives us momentum that could give us an advantage once the playoffs begin."
The Warriors and Trojans will be meeting for the first time since their match in April of 2022. Midlothian dominated the second half of their match against the Warriors last year; resulting in a 15-8 home victory during their 10-6 campaign. However, as the Warriors continue to get older, their coaching staff has done a great job in terms of player development over the span of a year. According to the Trojan coaching staff, their approach will be noticeably different than it was the last time they played them.
"We are expecting a team that is out for revenge and we are ready to make the necessary adjustments against a new look Warriors team," Coach Powell said. "These are the kind of matches you want heading into the postseason as we hope this'll give us enough momentum to make a deep postseason run."
Leave a Comment
About the Contributor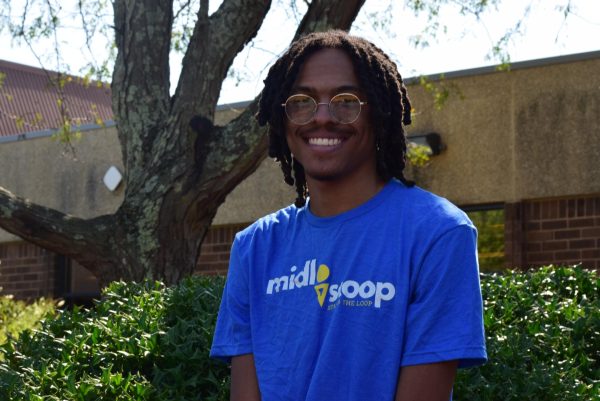 Huntur Brockenbrough, Sports Editor
Class of 2024

Huntur Brockenbrough has been on staff for three years and is a sports writer this year. Outside of school, he enjoys watching sports/tv,...