FBLA celebrates state winners
FBLA, awarded largest club chapter for the fourth year, celebrates its 309 members for their hard work.
Over the course of the year, the Future Business Leaders of America club, overseen by advisor Yvonne Mullins met multiple times to discuss the ins and outs of establishing a stable business in America. Students attended meetings and were met by guests speakers who shared their wise insights on becoming an entrepreneur in the twenty-first century.
"The Midlothian FBLA organization had an awesome year, and we are so proud of our many accomplishments. We contributed over $200 in gift cards to Project ASK, our state charitable organization that helps children with cancer at MCV," Mullins said. "We had monthly meetings with local business leaders to tell us their business story and inspire us."
Every spring, FBLA enters a competition season where students participate in objective tests that relate to the business world.  Students can choose from over 60 objective tests to choose from including objective tests in Accounting, Business, Economics, Journalism, Political Science, Supply Chain Management, Banking, Marketing and several more. Other tests are more impromptu and require students to perform a prepared speech, presentation, demonstration or role play scenario.
Students first took a regional test which could earn them a ranked spot in Chesterfield FBLA region. From there, those who placed 1st and 2nd in the region continued onto the state level test. On Friday April 14, all FBLA students gathered in the closed commons for a celebratory awards ceremony where the top finishers of each test were awarded for their diligent work.
"We also emerged very triumphant in the regional and state competition season," Mullins said. "We had 21 students place in the top five in the state. We received an award for the largest chapter membership in the state for the third year in a row and we were named the Most Outstanding Chapter in the state for the second year in a row."
Mason Captain, 10, representing Intro to Business Procedures, and Cole Caffall, 10, representing Introduction to FBLA, took home first place in the Vigrinia State competition. Second place winners included Reese Barret, 11, (Advertising) and Noah Wiest, 12, (Business Calculations). In June, first and second place winners will travel to Atlanta, Georgia for the National Competition.
3RD PLACE WINNERS
Advertising – Ashley Flood
Human Resource Management – Will Ferree
Insurance & Risk Management – Hailey Peterson
Introduction to Business Concepts – Declan Flood
Sales Presentation – Harris Phillips & Dillon McKnight
4TH PLACE WINNERS
Introduction to Event Planning – Amaya Bryant, Rebecca Peede, Benjamin Reeves
Introduction to Parliamentary Procedures – Amanya Premkumar
Introduction to Social Media Strategy – Tiffany Lam & Kathryn Quiram
5TH PLACE WINNERS
Accounting I – Edwin Jose
Accounting II – Vito Ciaccio
Business Calculations – Kenny Monroe
Introduction to Business Presentation – Emily Vaughan
Securities & Investments – Anish Gutha
Leave a Comment
About the Contributor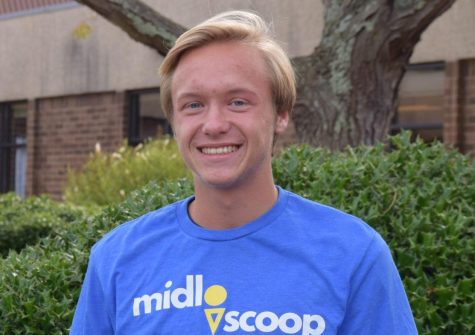 Kyle Reeder, Multi-Media Editor
Kyle Reeder, Class of 2023

Kyle Reeder has been on staff for four years and is the Multi-Media Editor. Outside of school, he runs cross country and...