Is Taylor Swift really as talented as people think?
In 2006, the music world changed forever when a small known, originally country singer, debuted a studio album by Big Machine Records, simply titled Taylor Swift. Many would underestimate how big and influential she would one day become thanks in part to her music.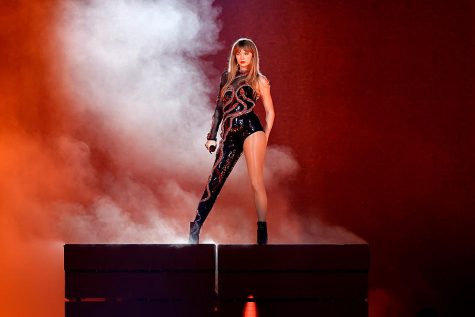 Taylor Swift was born and raised on her family's Pennsylvania farm until the age of 13. They then made the decision to sell the farm in order to move to Tennessee, so that Swift could devote more of her time trying to get in with some of the big country labels housed there. A year later she would sign with Big Machine Records and produce her first single "Tim McGraw" released in the summer of 2006. The song saw immediate success across the country, Taylor Swift the album was certified platinum by 2007, selling more than a million copies just in the United States alone.
She continued to make music and develop her artistic style; however, in the following year she debuted Fearless, and seemed to demonstrate a more refined pop taste while not losing her country roots. Obviously she has continued to release albums, releasing approximately one every two or three years. Her most recent being Midnights which was released on October 21, 2022 at midnight with 13 songs and the promise of more on the deluxe version.
In the recent past years however a rise in self dubbed "swifties" who would all do just about anything for Swift have risen and claims that her music trumps all. I just do not believe this to be the case. Do not get me wrong, I love a good throw back "old Taylor" song which is essentially any song on or before the Reputation album. But to me, her music in the past few years has been lacking actual musical depth and feels very basic and plain. I feel that she sings over and over one song after the next about the same people and same scandals. I also feel that the "swifties" hype her up to to be more and better than what she actually is.
"When I think of Taylor Swift, I think of a strong baseline that a lot of artist grew up on that a lot of those artist have based their styles upon," Sydney Teillon, 10, said. "She hasn't really adapted to any new art styles. She continues with her old music style. It is still like I am listening to songs from 2010. They are basic. It's like watching an 80's movie, you're either going to die of cringe or laugh at all the cliches."
It seems Swift is aware of these "swifties" and uses the fan base to her advantage. In Nov. 2021, Swift released a 30 song Red (Taylor's Version) which included re-recorded versions of 20 songs as well as one 10 minute long song. This was just to beginning of her re-recording process in order to allow her to own the songs original recordings. In addition to Red Swift also re-recorded Fearless in April of 2021. This meant that she could control the way those specific versions of the songs were used, for example she could control how those songs could appear in advertising.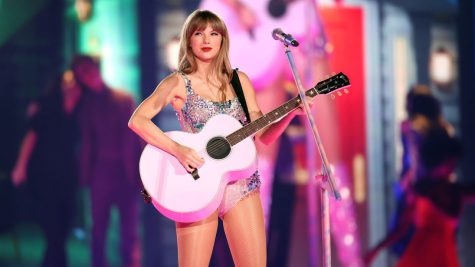 While it is fair to say she wanted to own the rights to her own songs, at the same time though, I do feel that she did this to capitalize off of her fans and make a quick buck. She came out with vinyls, CDs, more shirts and hoodies along with other various merchandise that many fans bought. 
In addition to re-recording on Nov. 1, 2022 Swift announced via Good Morning America and her social media accounts that she would be embarking on her sixth concert tour called the Eras Tour. This tour she described as "a journey through the musical eras of her career" this being her first concert tour in five years many people where quick to jumps to buy tickets. So quick though that Ticketmaster crashed upon millions of people attempting to buy tickets at the same time. This was not even caused by the actual ticket sale, this was caused by the pre-sale tickets. 
I understand that many artist go on tour for the fans, and to bring their music to new audiences. However, you can not overlook the amount of money she will be bringing in while on the Eras Tour. She is set to preform a setlist of of 44 songs from across her nearly 2 decade career. Swift also mentioned for fans to be on the look out for her secret "surprise songs" each concert with the duration of the show lasting about 3 hours. Many speculate her revenue could be well into the 600 millions by the end of the tour. Not including expenses for each show. For making that much money even though she has not been on tour for over five years, you can not just ignore how much cash she will bring in thanks to the sellouts.
I just do not believe Taylor Swift to be as good as many perceive her to be. Sure, some of her songs are catchy and stick with you and maybe for some they share a message. But, I believe that her music is very surface level, and is not as well developed as other artist out there, but chooses to capitalize on the fans blind allegiance whether they know it or not.
View Comments (8)
About the Contributor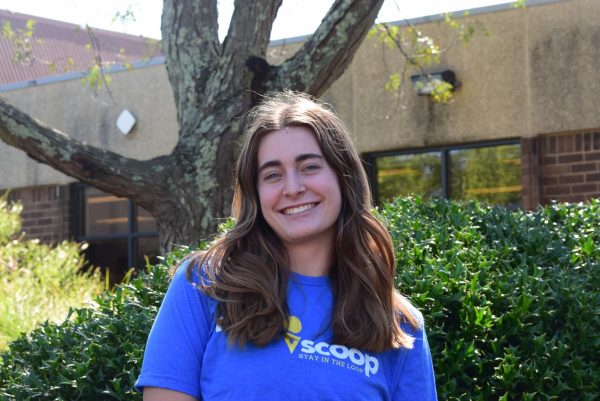 Caroline Kidd, Editor in Chief
Class of 2024

Caroline Kidd has been on the staff for four years. Outside of school she enjoys playing tennis and taking road trips with her friends...