21 Spoons Review
21 Spoons welcomes people for dinner on Thursdays – Saturdays.
As you open Southern Living Magazine, a local restaurant stands out. 21 Spoons was named Best Locally Owned Restaurant in Virginia. This award has many lining up to eat dinner there, right in Midlothian, VA. 
The restaurant is located in the Village at Waterford, right next to Edible Education, which is owned by the same person, Ann Butler. Edible Education gives children an opportunity to learn how to cook and bake. 21 Spoons opened in early 2021 and has grown very popular amongst the community after it's feature in Southern Living. According to Butler, since the magazine has named the restaurant Best Locally Owned Restaurant in Virginia, they have gone from having around 49 people a night to 79. Because of this, it's recommended to call ahead and place a reservation. 
The menu has many options, with multiple choices of starters. I ordered the charcuterie board, which has three options for two, four, or six people.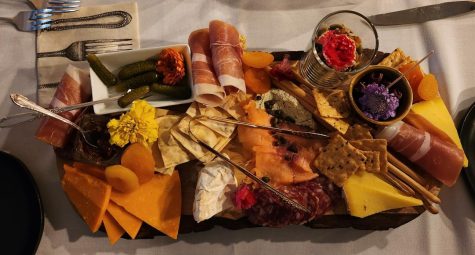 The more people it is ordered for, the larger the amount of food on the board. The cheeses consist of brie, gouda, and goat cheese. When eating goat cheese, there is a tanginess to it. Crackers and hard bread-sticks are on the plate to eat the cheeses with. Along with that, sunflower seeds are in a small glass. There is also protein. 
For the main course, there is food that ranges from fish to duck. 21 Spoons gives one the opportunity to try octopus, something that many have not had before. I ordered the octopus and it was delicious. The tentacle was cooked in a way so that it was not chewy. A slice of lemon was presented with it, slightly grilled. Adding the lemon to the octopus adds a little more flavor. The two foods go well together. On the side, truffle mashed potatoes are placed. The mashed potatoes were delectable.
On the night I attended 21 Spoons, Shepherds Pie was the special. Someone in my party ordered it and I had to chance to try it. In the pie, lamb meat is placed. It has a very particular taste. As I tried the pie, I somewhat enjoyed it. Lamb is not something I usually eat, and when I do I like it seasoned a specific way. So while eating the pie, I was not expecting to like it. Although, the lamb was well seasoned.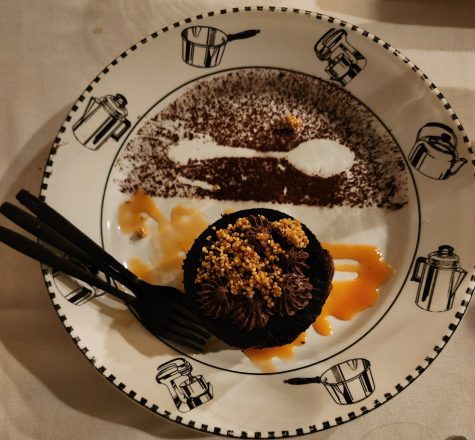 After the meal, I ordered the Quinoa Chocolate Cake. Instead of flour, the cake is made with quinoa. This makes the dessert gluten free. When I tasted the cake, I would have never guessed that it was made with quinoa. It was moist and fudgy. The presentation was phenomenal. Half of the plate had cocoa powder sifted and an imprint of a spoon. On the other half, blood orange coulis is drizzled. On top of the drizzle, the chocolate cake is placed. There are layers of cake and chocolate frosting. On the top, chocolate frosting is piped and quinoa is arranged for crunch. 
The food is of very high quality and some may find it surprising that all the food is from local farms. There is a chalkboard on the wall that displays what farms are currently supplying the restaurant. The menu also changes every so often. The restaurant is currently operating under their winter menu.
As I was finishing my dessert, Butler walked over to our table. We had a pleasant conversation about her restaurant.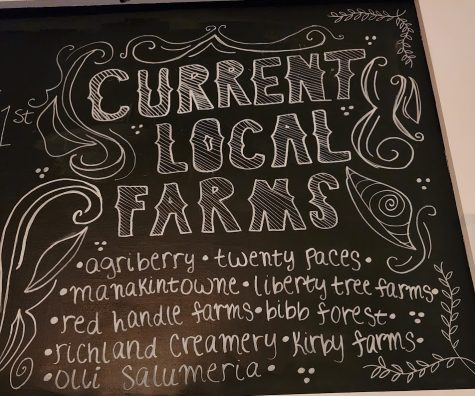 She asked about our meals and explained how she got the recipe for the octopus. As I was enjoying my meal throughout the evening, I noticed that Butler had spoken to everyone at their tables. 
Our waitress was very kind. She helped us figure out what we wanted to eat and explained what came with dishes. I would visit 21 Spoons again, and try something different.
Leave a Comment
About the Contributor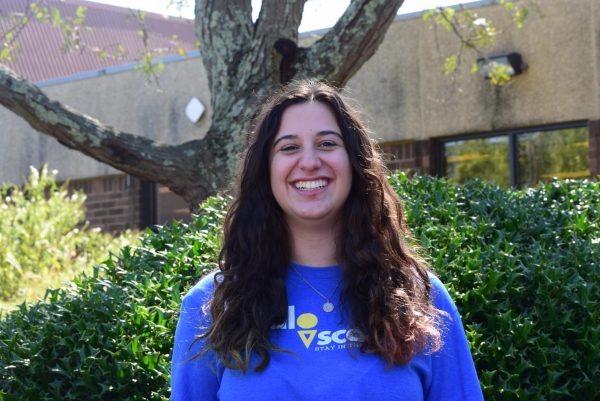 Meghan Davis, Podcast Editor
Class of 2025

Meghan Davis has been on staff for two years. Outside of school, she enjoys traveling with her family and friends, reading, and going...