The official rulebook of Senior Assassin
As the clock counts down to graduation, students in the senior class prepare for the annual tradition of Senior Assassin, a friendly, yet competitive month-long, high-stakes water-gun tournament that leaves last-man-standing winning a grand cash prize. Organized by the senior class officers, Senior Assassin will commence on the afternoon of Friday, March 24. Those who wish to participate in the game must pay a $5 entry fee to senior class president, Sam Sperry. The sole-survivor of Senior Assassin will walk away with the total amount of accumulated money from the money pool.
How it Works
The game is played in rounds of two week segments where each participating student is assigned "a target" in which they need to eliminate by the end of the two week period. Way of elimination is solely through water guns. If the assassin fails to eliminate their target within the time period, they will also be eliminated. The Instagram page, @midloseniorassasin23 is where students must send pictures or videos to verify the elimination of their target. If a student is about to be "assassinated," he has the opportunity to spray the assassin first in self-defense, giving the student an additional "safe" hour to escape and plan. Assassins cannot use splat ball guns, electric water guns or Orbeez guns. In the case that a student is about to be assassinated, they have the opportunity to tape a trojan condom to their forehead, allowing for a "grace period" and temporary immunity. If the target it shot with the condom in use, then it is nullified and can no longer be used.
Seniors have until Thursday, March 23 to make their $5 payment, as the first round of Senior Assassin will begin March 24 and will run over spring break until April 9 at 11:59 p.m. Seniors will be announced of their assigned target at 3pm on March 23. Following April 9, those who remain will continue into further rounds.
Off-Limits
School is off limits between the times of 8:00 a.m. and 3:30 p.m.

This includes sports practices, games, and academic commitments at school.

Workplaces are off-limits before and while the student is clocked-in.

Assassins can eliminate their target after the student is finished working.

Target's home is off-limits.

Backyards, front yards and driveways are on-limits.

Religious locations and events are off limits.
Leave a Comment
About the Contributor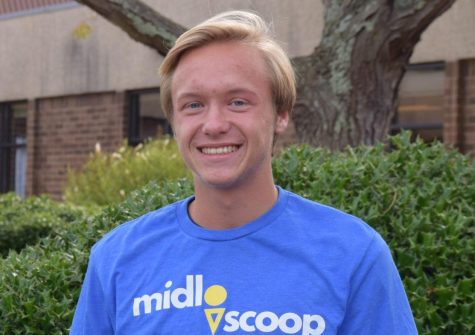 Kyle Reeder, Multi-Media Editor
Kyle Reeder, Class of 2023

Kyle Reeder has been on staff for four years and is the Multi-Media Editor. Outside of school, he runs cross country and...