Tennis Story Preview
As the new season approaches, Boys Tennis have been preparing for their first match against Powhatan High School. Along with cleaning the courts and setting up windshields, the lineup was after a week of tryouts. 
According to Head Coach John Dinardi, a critical aspect from the team last year that he hopes to carry over was their positivity and upbeat attitude. He says, "…we were known last year as being positive," and "Hopefully we continue that attitude."
This year the Trojans possess an advantage that sets them apart from other teams: their youth. Three freshmen, Parker Lisella, Finnigan Brod, and Jack Swartzwelder secured lines 3, 4, and 5. Meanwhile, sophomore Carter Nelson took line 6 and is a player to look out for in the season.
Johnathan Fogle and Griffin Bennett-Nguyen will reprise their roles as Lines 1 and 2 respectively. After last year's loss to Godwin in the semifinals of regionals, they are motivated to come back stronger this year. With a relatively relaxed schedule, the Trojans have a great chance of surging through regionals and into states. 
Midlothian's main rivals are James River, Godwin, and Deep Run High School. The Trojans have suffered narrow defeats to James River especially, but Bennett-Nguyen says, "We are simply on another level this year, and I'm hoping we can put the rivalry to rest." As for Godwin and Deep Run, while they have defeated the Trojans in recent years, the team's depth will definitely make it a more competitive matchup in this season. 
Along with the team's depth and youth, the Trojan's most distinctive factor is their culture. The seniors and juniors strive to foster a competitive but friendly environment and precedent. This mission is now supported by the addition of a B-Team, which helps prepare newcomers for the varsity team. Bennett-Nguyen says, "I've always felt we had a much stronger connection as teammates than other schools."
The Trojans will face Powhatan on the fourteenth, Tuesday, in an away match. Says Coach Dinardi, "Our new lineup will help with our season opener against Powhatan High School."
Leave a Comment
About the Writer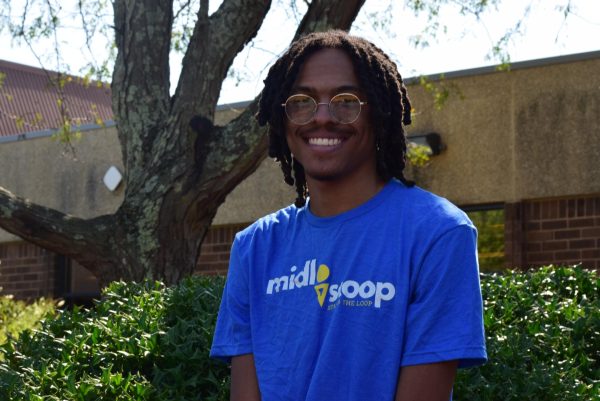 Huntur Brockenbrough, Sports Editor
Class of 2024

Huntur Brockenbrough has been on staff for three years and is a sports writer this year. Outside of school, he enjoys watching sports/tv,...