IB hosts annual blood drive with American Red Cross
Students in the aux gym with thin tubes coming out of their arms and a blood bag right beside them was the sight seen on Wednesday, March 2.  The conclusion of this sight was because of The American Red Cross blood drive sponsored in collaboration with the IB class. Every year, the American Red Cross makes its way to Midlo in search of willing blood donors to donate to a charitable cause. Those with the intention of donating blood had to meet specific requirements and be an upperclassmen.
The blood drive ran the entire school day in the auxiliary gym, where large blue hospital beds sprawled the gym floor and nurses equipped with medical supplies attended to the waiting students.
"It was efficient," Gab Gouyer, 12, said. "They did everything they were supposed to do, the beds were really comfortable, and it wasn't too scary."
The blood drive became a historic first for the many students who were able to donate up to one pint. Students began the blood drive by answering a set a of health-related questions, followed by a finger pricking to test for iron. After a physical assessment, students were assisted by medical staff of the American Red Cross and were drawn for blood.
"I'm very glad that they offered it," David Versch, 12, said. "It was a great opportunity. It was my first time donating blood. All the nurses were really nice, and if they have another one I would definitely do it."
"I think that the blood drive was very successful and extremely organized." Alex Kimball, 12, said. "The people from the Red Cross were very kind and made sure that I felt comfortable while I was giving blood."
In the end, the blood drive ran successful and many students donated their first pint of blood, which will be better used to treat people in need in hospitals nearby.
Leave a Comment
About the Writers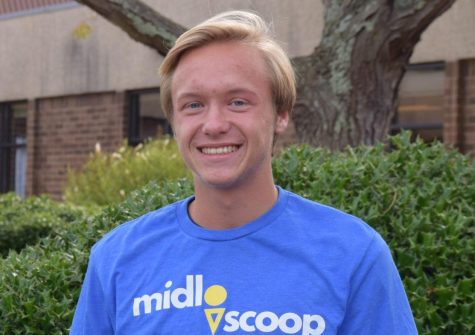 Kyle Reeder, Multi-Media Editor
Kyle Reeder, Class of 2023

Kyle Reeder has been on staff for four years and is the Multi-Media Editor. Outside of school, he runs cross country and...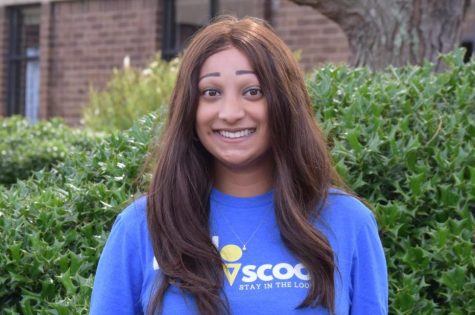 Nalia Nugara, Managing Editor
Nalia Nugara, Class of 2023

Nalia Nugara has been on the staff for four years and is the Managing Editor. Outside of school, she enjoys spending time...