Spring Sports Preview
Baseball: As Coach Brad Chambers enters another year as the head coach, Baseball searches to improve upon an impressive conclusion to their previous season. Varsity Baseball is a year removed from ending their regular season with a 12-10-1 record in the regular season. Subsequent to that, Baseball entered the postseason on a five game winning streak. After beating L.C Bird and Godwin High School by a combined score of 11-4, they would eventually lose in the semifinals to the Freeman Mavericks 3-2.
---
Boys Soccer: With Coach Robert Garza entering his 1st season as head coach, Soccer is optimistic that they can improve on their expectations from last year. Last year, Varsity Soccer finished their season finishing with a final record of 9-10 after losing their playoff game to the Meadowbrook Monarchs 3-2. Even though this team over the years as started to get older, there is a lot of promising talent with players such as Connor Reid, Zach Wirt, Tucker Pulliam and Lance Yeboah heading into this season.
---
Girls Soccer: With Coach Brandon Flowers heading into his second year, the girls soccer team continues to have their eyes set on a state championship after a disappointing end their season last year. This team concluded their 2021-22 with a final record of 12-3-1 after losing their final game of the season in the second round to the Glen Allen Jaguars 1-0. According to Coach Flowers, returning players such as Sophia Stroud, Ella Searcey, Layla Royster, and Cora Coracan are looking to fufill the responsibilities that they'll have as important pieces of this team.
---
Outdoor Track: Coach Nick Davis takes the reigns of the the outdoor track team following the retirement of Stan Morgan.  The team is optimistic about their chance of making far in the state tournament. but will have huge shoes to fill as many top runners graduated in 2022.  Nonetheless, with returning all region athlete Kylie Bonser, the team has high hopes that they can compete with anyone in the state." With this being my last year, I want this to be my best and I am going to give it all I have for my coaches and teammates," Senior Kylie Bonser said.
---
Boys Lacrosse: With Coaches John, Greg, and Powell, the boys team has already started their conditioning to prepare themselves mentally and physically for the season ahead. During this new season, players such as Knox Berry, Stephen Siegel, and Ethan Knoll will search for a more important role heading into this new season. "With the continuity that this team has had for the past two to three years, there's no doubt in my mind that we won't reach bigger and better heights this year," Head Coach John Powell said.
---
Girls Lacrosse: The girls lacrosse team looks to have a very successful season this year after Head Coach Lowe retired last season. This unit just came off a dissaponting season from last year, finishing 4-7 and losing in their regional tournament to Mills Godwin 17-5.  The team officially enters a rebuild stage this year. "After last season, we have worked really hard in the offseason to reach our goals for this year. Hopefully me, Hayden, Chloe and the rest of the team rally around each other so we can accomplish our goals." Senior Lilli Singer said.
---
Boys Tennis: This Boys Tennis unit looks to start their new season on a high note with their new and improved roster. In contrast to last year, this team struggled to finish sets while underperfoming against teams early last season. With players such as Jonathan Fogle, Wyatt Martin, Anish Gutha, and Walker Anderson, this team feels like their destined for an excellent season. "Last year we had 5-6 talented players on our team, this year we have 9-10 great players this year. We have developed into a team that could play against anyone in our region," Junior Walker Anderson said.
---
Girls Tennis: Under the captaincy of Head Coach Pomeroy, this team now fully focused on rebuilding and collecting more quality players. As 2021-2022 seniors  Lawsen Barefoot and Kyndal Singh are now off to college, the team is looking to center their rebuilding phase around Armelle Worrel and Mackenzie Little in hopes of them continuing to emerge as promising players.
---
Softball: Head Coach Adam Layton, is leading the softball team into another hopeful season alongside Sarah Bates and Mark Whit. With promising 2021-2022 seniors such as Cassie Grizzard, Ellie Herndon, Megan Copolla, and Annelise Cone. However, this year, young upperclassmen and seniors such as Ryleigh Jones, Lexey Knoll, Ellie Mulligan, Emma Salzman, and Tate Swecker hope to play their new roles well this upcoming season. "This team from top to bottom still has a lot of talent even though we lost four important seniors last year. As long as everybody on this team commits to our gameplan, we can be really special. The only thing that's stopping this team is us and us only."
Leave a Comment
About the Contributors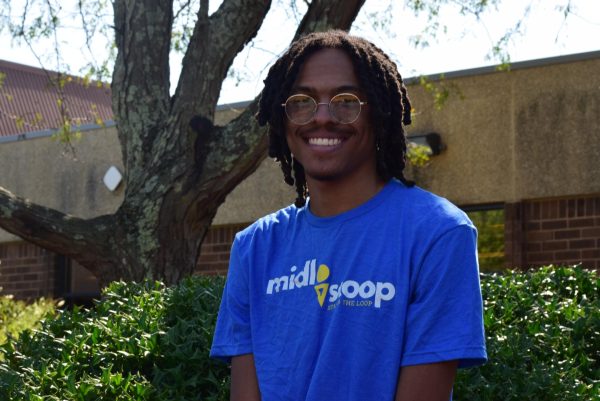 Huntur Brockenbrough, Sports Editor
Class of 2024

Huntur Brockenbrough has been on staff for three years and is a sports writer this year. Outside of school, he enjoys watching sports/tv,...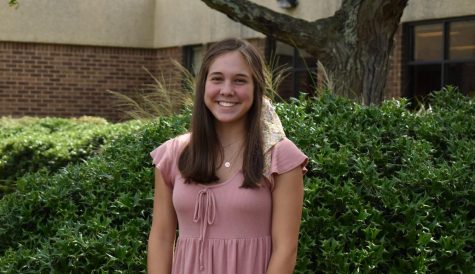 Lauren Cassano, Photo Editor
Lauren Cassano, Class of 2022

This year, senior Lauren Cassano is celebrating her fourth year on staff.  She is Midlo Scoop's designated photographer,...