Basketball hopes to end their losing streak against the Falcons
Varsity Basketball looks to end a two-game losing streak in their next match against the Huguenot Falcons. Midlothian took an overtime loss against George Wythe, losing 52-48. Meanwhile, the Falcons are also coming off a loss after visiting Manchester High School, 58-31. 
After this overtime loss, according to Midlothian's coaching staff, there are many issues that are present with this team that need to be fixed before the playoffs. This was largely due to how George Wythe was able to make adjustments to what the Trojans were doing in the first quarter defensively.
"Particularly in the first half, we gave Wythe life by allowing a huge run in the second quarter. Once the playoffs begin, giving teams momentum like that will cost us our season," Assistant Coach Nic Mace said.
A Trojans victory would improve their record to 10-11 with a game left to play against the James River Rapids. However, with a loss, they would remain winless in the month of February before heading into their season finale. Recovering from this losing streak and taking it one game at a time is the main goal that Coach Giddings has been pushing during this weeks practices.
"Losing games, especially in front of our home crowd is frustrating; especially, when there were adjustments I could've made during the game as a coach," Head Coach Jahron Giddings said.  "However, dwelling on one performance and basically letting that ruin the future success of this team will not be something that I allow as the coach of this team."
The Trojans have played the Falcons only once this season, resulting in a narrow victory of 47-45. However, Midlothian has improved their defense in the paint and their offense in transition. These improvements have shown themselves in Midlothian consistently going on two or more game-winning streaks; however, Huguenot has not found their stride despite starting their season with four wins in five games.
"Huguenot plays relatively similar to the two teams that we've faced in February," Coach Giddings said.  "The like to get out in transition, they are athletic, and they hunt for lose balls and make hustle plays. It's our job to nullify those hustle plays by playing to our strengths and making the adjustments necessary in order to get a must win game for us on the road."
Leave a Comment
About the Contributor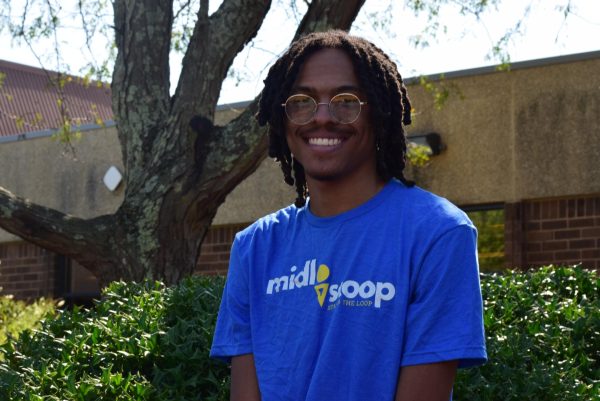 Huntur Brockenbrough, Sports Editor
Class of 2024

Huntur Brockenbrough has been on staff for three years and is a sports writer this year. Outside of school, he enjoys watching sports/tv,...