Basketball looks for a bounce back performance against George Wythe
Varsity Boys Basketball Preview
Varsity Basketball searches for their 11th victory of the season as they play against the George Wythe Bulldogs on Feb. 3. The Trojans are a game removed from one their defeat against the Cosby Titans, losing 54-40. On the other hand, the Bulldogs are searching for their first road win of the season after struggling against the Manchester Lancers, losing 68-44.
Midlothian just came off of one of their worst offensive outings all year against the Titans. The main reason for this underwhelming performance had largely to do with the fact that they were forced to attempt contest shots routinely against the Titans zone defense. Because of this, focusing on ball movement and shot creation has been one of the main points of emphasis for this team throughout practice this week.
"Our team just didn't look prepared to battle against one of the best teams in our district. We were missing shots, unable to create quality opportunities, and turning the ball over was also a major concern," Coach Jarhon Giddings said.
With a victory, the Trojans would improve to 10-10 with two games left to play in the regular season. Even with their loss to Cosby, Midlothian still finds themselves well within striking distance of a playoff spot. Accompany that with the level of competition they are playing in the next three games, ending the season off with maximized momentum is the main goal for this team moving forward.
"Our next three games are against George Wythe, Huguenot, and then James River. Two of those three teams, George Wythe and Huguenot, are basically ten games below .500. Also, we showed early in the season that we can matchup well with James River physically," Senior Cole Feldman said.
This contest will officially be the second time that Midlothian and George Wythe have played against each other this season. In spite of having a subpar performance offensively, the Trojans were able to narrowly win over the Bulldogs in their first matchup, winning 47-43 and extending their mid-season win streak. Fortunately for Midlothian, they now have the opportunity to control the game on their home floor, a venue n which they currently hold a 5-3 record at.
"We understand the mission that we are on right now. At this point in the season, we can control our own destiny in these last three games. We are looking to put on a show against the Bulldogs and go through the week by week motions before the playoffs begin," Coach Jarhon Giddings said.
Leave a Comment
About the Contributor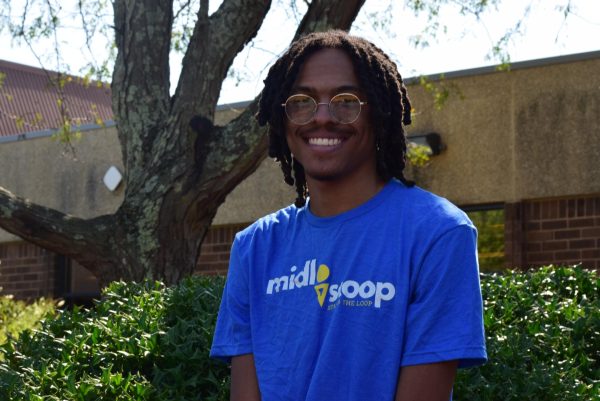 Huntur Brockenbrough, Sports Editor
Class of 2024

Huntur Brockenbrough has been on staff for three years and is a sports writer this year. Outside of school, he enjoys watching sports/tv,...