Gross becomes Varsity Football head coach
Spotlight on Head Coach Phillip Gross
Trojan Football entered a new stage in their program on Jan. 31 after Phillip Gross became the next head coach for Varsity Football. The Trojans previous coach, Matthew Hutchings, had an immense impact on a team that was previously struggling to finish above .500 throughout the course of a regular season campaign.
Gross will be leading a team that previously had a year of going 9-2 and losing in the first round to the Glen Allen Jaguars. However, multiple players such as Sophomore Wide Receiver Drew Kleski and Junior Quarterback Chase Chambers have openly expressed how they have "something to prove" with their new coach and team next season.
"I didn't have great season this year for my standards, and  I need to get back to my normal play and with this team and Coach Gross I have no doubt in my mind that I will get back to that level," Drew Kleski said.
Gross held several other high school coaching positions before being selected as the recent leader for the Trojans. During the start of his coaching career, after graduating Randolph-Macon College, he began his coaching career as the assistant coach for a short period of time. Once years started to pass, he went from being an assistant coach to head coach two years after he became the defensive coordinator at Amelia County High School. Because of this, Gross will search to influence this team through a defensive lens while attempting to improve his Quarterback room.
---
What were your first thoughts when you were officially the new head coach of the team?  I was thrilled to be a part of the legacy that Coach Hutchings and his staff built here. We want to honor that legacy first and foremost while building towards a future legacy of success as well.
Can you tell me your experience as a coach? I played 4 years of college football at Randolph-Macon College, which allowed me to start my coaching career as a graduate assistant that was short lived. I got married, and didn't coach for a while as I was not a teacher at that point. A former playing buddy of mine recruited me to come help out at Amelia County High School and be a career switcher as a teacher. This program allows schools to recruit teachers into high needs positions while they work to finish their teaching credentials. I started as an assistant coach and defensive coordinator, and then became the head coach only two years later.  I was very fortunate to be named the James River District Coach of the Year in 2003 by my fellow coaches in the district. A couple of years later, I went to be an assistant coach at Hanover High School coaching quarterbacks. I went to work for a former teacher of mine who was principal. I was very fortunate to work with a great head coach in Josh Just, and with two future NFL Players in Josh Wells who played for JMU and now plays for the Tampa Bay Buccaneers, and Sam Rogers who played for VA Tech and had a stint with the Los Angeles Rams. Quarterback play has been my specialty for as long as I have been a coach and player. At Hanover, I became the assistant head coach in year two, and we played in 3 Regional Championships, won 1 Regional Championship, and played Phoebus in the State Semi-Finals. Unfortunately, my mother-in-law became very ill and I needed to come home after three years coaching with Hanover.
What kind of coaching style do you have? The three things I want to preach to our players are as follows:  service, sacrifice, and selflessness. I really feel that its important that we take it upon ourselves to serve one another at home, in school, in the community, and on the football field. If we are willing to pick our fellow person up and give them a hand, we've got something. Add to that the idea of knowing that it takes sacrifice, not just for ourselves, but for those we associate with so that our families, workplaces, classrooms, community and teams can be successful. Finally, I believe that we then must be selfless and give of ourselves to complete the circle and ensure success. When we do these things, I honestly believe success will follow. The best organizations are willing to serve one another, sacrifice to make the organization and those they work with better, and embody the ideas of selflessness where we give of ourselves to lift our teammates and our program up.
What are your expectations for your team heading into next season? Carry on the legacy that has been built already on the field, in the school, and in the community as we build towards a bright future.
What are some players spectators should pay attention to for next year's team? My hope is that fans and spectators won't get in behind a particular player, but rather they get in behind the entire team as they seek to bring success on the field on behalf of their family, school, and community. We're better together, and we would love our community to helps us support that mantra.
Leave a Comment
About the Contributor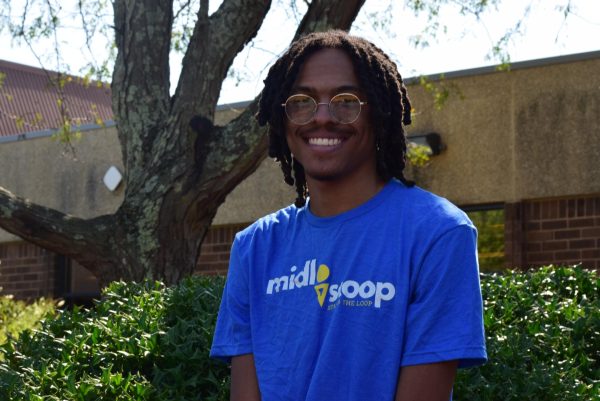 Huntur Brockenbrough, Sports Editor
Class of 2024

Huntur Brockenbrough has been on staff for three years and is a sports writer this year. Outside of school, he enjoys watching sports/tv,...