Cliques travel to college
How the majority of Midlo students attend college with their friends
Many students graduating from Midlo fit into two categories, JMU students and Virginia Tech students. But why these two schools? The main pull of both colleges is the large sized campuses and sports driven culture. The energy both schools have, as well as the Greek life, is inviting to students.
Virginia Tech's infamous sports rivalries, specifically in basketball, acquire a large group of dedicated fans. In recent years, JMU has stepped up their athletic programs ultimately making students more involved in student life which draws in potential students.
"The exciting football games and scenic campus is what made me apply to Tech," Grace Lucero, 12, said.
Many Midlo students have traveled from elementary to middle to high school with the same friend group. The decade-long friendships can be difficult to leave after graduation. However, some Midlo students refuse to accept the change and make new friends. They attend in-state colleges with the same friends they've had for the last 12 years and bring their exclusive friend groups with them.
"I've always been a Tech fan and am excited to go because all of my friends are going too," Collin Johnson, 12, said.
About one-fourth of Midlothian students attend JMU while another one-fourth attend VT. Oftentimes students attend these colleges in order to stay with their friends. The cliqueness from high school seems never ending as students enter college. The inability to branch out plagues students causing them to cling onto past friendships.
I think the reason both schools get so many Midlo students is because they are close, not that hard to get into, and people know other people there," Anosh Pithawalla ,12, said.
While students might enjoy the ease and comfort of their high school friends, they fail to realize the opportunities they are missing out on. This could become a potential limitation on their future careers as they will lack connections with other people in their future workforce. The closed minded attitude of cliquey students only increases as they go to college and surround themselves with the same people they've kept close for the last 12 years.
"I think that students are too comfortable with their high school friends and are afraid of branching out," Campbell Klingenberg, 12, said.
The high cost of college perpetuates this issue as the majority of students and their families cannot afford out of state tuition. Students who wish to attend out-of-state colleges must be prepared to pay upwards of $50,000 a year. JMU's average cost per year is $22,000 and VT is $31,000. State scholarships draw in students even more, raising the percentage of students attending these schools.
"I think the main pull of instate schools is the cost, out of state schools are just too expensive" said Cameron Penn
The close proximity to home and familiarity of the area is another key reason the majority of Midlothian students attend these colleges. A lot of Midlothian students grew up in privileged communities and lived inside their own bubble, a bubble their parents created. The fear of leaving this bubble confines them and creates a fear of the real world. This fear stunts their growth and limits their potential. Yet again perpetuating the exclusive friend groups they refuse to leave as they enter college.
The schools themselves are not the root of the cliqueness as both schools offer advanced degrees, good education and promote diversity. The root of the problem begins with students and how they were raised to be exclusive. Students are missing out on potential connections and growing their social skills because of the behavior they learned as children.
The cliqueness that overtook Midlothian is now overtaking universities because of the bubble students were raised in. In order for students to become the best version of themselves they need to move on from high school friendships and work towards forming lasting less exclusive friendships.
Leave a Comment
About the Writer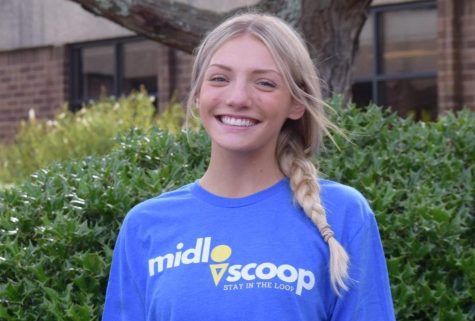 Reagan Fortin, Social Media & Business Manager
Reagan Fortin, Class of 2023

Reagan Fortin is on her first year on the staff and is the Social Media & Business Manager. Outside of school she enjoys...