The trends of 2022, bop or flop?
With every year comes new trends. Each year has its own style and designated theme that is determined by influencers and celebrities across social media, particularly with the help of Instagram and Tik Tok. For 2022, the style was all about simplicity and casualness. People also saw a blast from the past with the return of 2000's fashion, commonly referred to as the Y2K look. Coming into this school year, it was no surprise to see that each of these trends have been found at Midlo as students are quick to adapt to new fashion movements. 
Y2K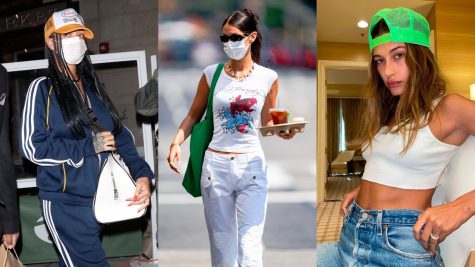 Fashion from the early 2000's made a comeback this year with low rise jeans, UGG boots, baby tees, claw clips and, of course, large framed sunglasses. The difference between the Y2K fashion comeback is the lack of the glitz and glamor of the original trend. Y2K fashion now is much more toned down than it originally was. It is hard to find the original shimmer that Y2K once had, but seeing history repeat itself with dated fashion trends in time's of a new generation, shows the unique interpretation Gen Z adds to trends.
Active Loungewear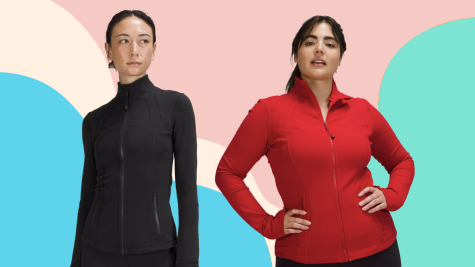 2022 was the year of comfort over couture. Brands like lululemon, Athleta and Aerie all became extremely popular. Typically these brands specialize in athletic clothes, but social media influencers paired these brands together for the ultimate comfy look complete with the lululemon Define jacket complete with Aerie flare leggings. These brands can be used to dress for any occasion and have lots of flexibility in terms of mixing and matching clothing. This year, matching sets became popular whether it be matching sweatpants and sweatshirts or a matching workout top and leggings. Wearing active loungewear to school has become popular during this school year, it provides comfort, flexibility, and style.
Clean Aesthetic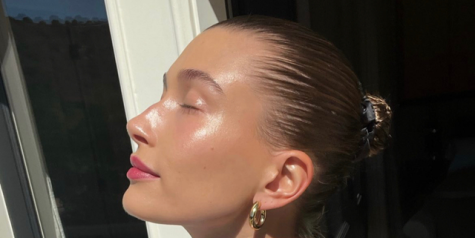 In terms of makeup trends for 2022, clean and minimal was the go to look. Wearing makeup to enhance natural features and beauty was the one of the main trends. Celebrities such as Hailey Bieber, Kendall and Kylie Jenner, Bella Hadid and Meredith Duxbury all contributed to the popularity of the "clean girl look." The full look consists of concealer under the eyes slicked back hair that's been middle parted and clipped into a neutral color claw clip or tied back into a mid-level bun completed with a pair of chunky gold hoop earrings.
Neutral Colors
Unlike years in the past, this year's color palette consisted of neutral colors. Taupes, beiges, whites take center stage, along with nature-inspired hues, particularly greens. Clothing in these colors became extremely popular as these colors are extremely easy to style and compliment anyone who wears them. Neutral and nature colors highlight the simplicity of style that 2022 had to offer.
Stanley Quencher's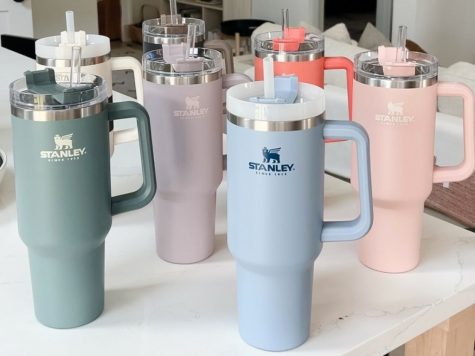 During the later months of 2022, the Stanley Quencher H2.0 FlowState Tumblers broke the world of water. These water bottles originally found their fame on TikTok, as have many of the other style trends of 2022, and only grew in popularity. Stanley's quickly became more than a water bottle, it became the ultimate accessory piece, with their ultra strong grip handle and matte color, they make for the perfect emotional support water bottle that goes with anything. In the hallways, it is hard to not come across a Stanley… or five. As the proud owner of two Stanley Quencher's, I can say with the upmost confidence that these are some of the best water bottles I have ever had.
UGG 
UGG's made the ultimate comeback with their slippers and boots. The Tasman Slipper as well as the Disquette Slipper sold out within minutes of being stocked on the UGG website. The Classic Ultra Mini UGG's were the most popular boots of 2022 and are almost never in stock on the website. UGG's website and stores were sold out of these shoes for majority of the holiday season as they were of such high demand this year. For those lucky enough to get a pair of any of their most popular shoes, they make for ultimate comfort and coziness.
In comparison to years in the past and their trends, I think that 2022 was one of the most successful when it comes to fashion. Seeing styles from the past make a re-debut in 2022 and past fashion icons like Paris Hilton dress in 2000's clothes again was something so rare and powerful in the fashion world. Simplicity made its mark on 2022, with the mantra of not overdoing or overselling your look and enhancing natural features. The styles of 2022 allowed for expression and creativity with bold accessories matched with minimalist attire. Yes, 2022 was a year full of trends but each person put their own spin on a trend to make it work for them, and that was one of the most intriguing parts about 2022, with each year, people show more and more of their own personality through fashion, and this year was one of the best as we were able to learn so much about each other through our clothing and appearance.
Leave a Comment
About the Contributor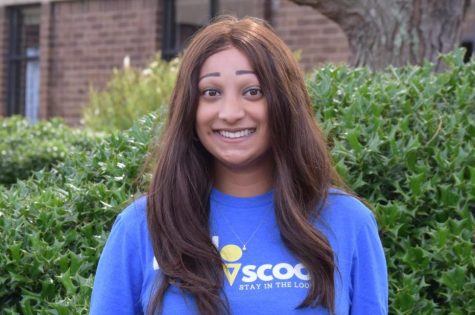 Nalia Nugara, Managing Editor
Nalia Nugara, Class of 2023

Nalia Nugara has been on the staff for four years and is the Managing Editor. Outside of school, she enjoys spending time...