Does Midlo need to rethink lunch?
In my three years here, the lunches have worked relatively the same way.    Lunch takes place during 3rd block with four lunch periods scheduled.  This makes sense when you consider the nearly 2,000 students that must be fed during a two hour block.  What time a student goes to lunch is entirely dependent on the the subject of the class someone is in during third period. 
However, this scheduling of lunch periods means many students will not be able to sit with their friends if their schedules do not align.  Personally, this year that has been a big frustration as well as struggle for me. To begin, I already have a limited amount of classes with my friends this year, so I do not see them much in school.  When it comes to my third period, I am in a similar situation with lunches.  What is supposed to be a social break from the day to spend time with friends is negated.  It really seems a student's lunch schedule is all about luck since students have no control over how their classes are scheduled.  
All of this had me think that the school should adopt grade level lunches instead of being based on one's third period class. For example, freshman would all have lunch together, and the sophomores would only have lunch with the other sophomores and so on and so forth. In addition allowing the grade lunches anyone could sit anywhere they would like. Including the closed commons, the courtyard area, and the open commons. Although this may cause a rile in the upperclassmen, I would much rather enjoy the benefit of eating with my friends for every lunch, than worrying about the underclassmen's egos getting too big from them sitting in the Closed Commons. 
Sophomore Sydney Teillon likes the mixed grade level lunches because they are "the most fun."  For these students they have many friends mixed throughout the various grade levels.  Subject-level lunch schedules afford the opportunity to see peers they might otherwise have not seen at school. 
"I can see the appeal [of grade level lunches], but I have classes with a lot of junior friends, there are some situations grade lunches would be nice," Rayan Makshar, 10 said.
Mixed grade level classes such as chorus or art could prove problematic for grade-level lunches.
"I disagree with having grade level lunches because there are a lot of Freshman, Sophomores, Juniors, and Seniors in one class, it would be hard for the teachers to teach a class with half of the class missing from the lesson," Jacob Garduno, 11 said.
I think one solution to the problem of having multiple students missing from the classroom at one time would be for the counselors to, when making the schedules, be considerate and try not to put so many different grade levels into one class. For example, instead of just randomly putting kids into an Econ class, carefully look at their individual grade levels and try to group as many freshmen, sophomores, juniors, or seniors together.
Perhaps school administration and counseling could look towards not scheduling mixed classes during the 3rd block so we can adopt grade level lunches.  In an already busy and stressful day, switching to grade level lunches will allow students more time in school to be with their own friends within their grade level.
Leave a Comment
About the Writer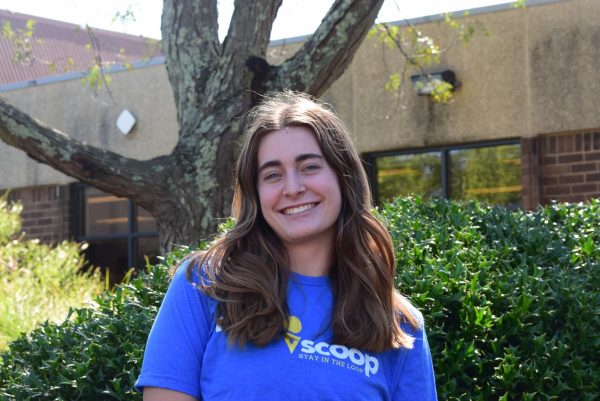 Caroline Kidd, Editor in Chief
Class of 2024

Caroline Kidd has been on the staff for four years. Outside of school she enjoys playing tennis and taking road trips with her friends...