Winter Sports Preview
BOYS BASKETBALL TEAM: This Boys Basketball team is a year removed from finishing their regular season with a 9-12 record. This group is coming into this season with something to prove after losing to the Freeman Mavericks 60-29 in the Region 5c tournament. This team lost an essential component in Jack Scott who adequately spaced the floor for Midlo's offense. Nonetheless, key players such as Cole Feldman,George Akoto,Connor Ried, Fabian Rudd, and Harry Clarke are expected to have a major impact on this. With a coaching staff compromised of veteran coaches who dedicate a lot of time to improve their program, this team aims to have a fair amount of playoff success."We hope to have big crowds at our home games this year to support our players. They work extremely hard throughout the year and we want everyone to see the fruits of their work," Coach Jarhon Giddings said.
GIRLS BASKETBALL TEAM: Under the assistance Ashley Brown, this Girls Basketball team is experienced and ready to face any challenge that is ahead of them this year.  This group has players such as Hailey Holecombe, Lexey Knoll, Danielle Marmo, Megan Bunting, and Skyelar Law that look to take a major step forwards as leaders of the team. After losing a vital piece to their roster in Ellie Herndon from last year, this unit looks to "show the improvement from the other players on our team," Coach Ashley Brown said. The Lady Trojans are optimistic that they can improve on their 9-13 record from last season as they battle the Manchester Lancers at home on Dec. 1.
INDOOR TRACK: This Indoor Track and Field team aims compete for another state championship under head coach Stan Morgan.  Nicole Quiram, Jack Laser, Gabrielle Garcia, and Armani Hinman are no longer being on the team;however, this unit still has a fair amount of confidence that their team deep enough to compete for states. Promising players such as Kylie Bonser, CJ Mierchuck Porter Clarke, Max McKey, and Tanaiya Turner look to maximize the potential of the other underclassmen on this team. ¨I am excited to coach a team that is motivated to perform well this season,¨ Coach Stan Morgan said.
WRESTLING: Under the control of coach Kevin Burks, Brian Decarse, and Lloyd Gregory, Midlo Wrestling is prepared for their upcoming challenge this year. The valuable assets that will be missed from this season are  Crew Gregory, Will Haemker, Alex McFarland, and Robbie Panter. As they get for their first match against the Monacan Chiefs, Grace Bolstad, Phoenix Andes, Gavin Longwood,  and Ibrahim Yazandapanah will be the key wrestlers to watch. "They've been getting stronger and stronger to the point where they are ready for what's ahead of them this year," Coach Brian Decarse said.
SWIM: As head coaches Amber Mierchuk and James Graham direct their teams, Midlo Swim hopes for a fortunate season ahead.  With the swim team losing important seniors such as Will Glass, Matt Duren, Charlotte Allums, Kaitlan Brown, and Max Atzinger, this group is now officially in a rebuild phase.  "I'm looking to improve and correct certain mistakes that I made from last," Grady Potter said. As they get ready for their first set of swim matches,Brennan Lane, Grady Potter, Courtney Phillips, and Patterson Summers will be heavily relied on during this upcoming season. "As head coach of this group, I hope by the end of this year I've done a good enough job of developing these brilliant swimmers," Coach Amber Mierchuk said.
Leave a Comment
About the Writer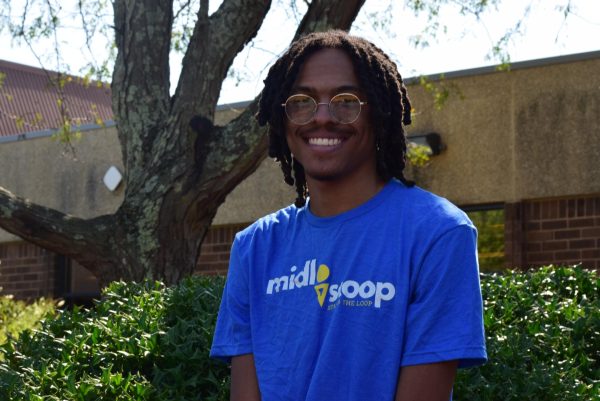 Huntur Brockenbrough, Sports Editor
Class of 2024

Huntur Brockenbrough has been on staff for three years and is a sports writer this year. Outside of school, he enjoys watching sports/tv,...