Varsity Football reflects on their season
Midlothian High School Football Review
Varsity football's record-breaking season came to an end with a 29-25 loss at home to the Glen Allen on Nov. 10 as the Jaguars rallied in the fourth quarter to score 22 points after being down 25-7.
Despite the heart-beaking loss to end the season, Coach Matt Hutchings believed the team improved over the previous season, specifically, on defense and at the running back position.  The Trojans built their offensive offensive game plan around senior running back Ashby Berry.  
"This year we were able to run the ball very well and play great defense. Another big emphasis was winning a big game like Bird or Powhatan and then not having a let down the following week," Coach Matt Hutchings said.
The season saw the Trojans achieve several major accomplishments.  On Sept. 16, the team secured a victory against the LC Bird Skyhawks 15-7, the first time since 1986.  In a game billed as the "Game of the Year,"  Manchester Lancers needed overtime to hold off the Trojans, 31-30.  On Oct. 28, the Trojans ended their four game losing streak to Powhatan.  One week later, the team returned the the Coal Bowl trophy home after defeating the rival James River Rapids by a score of 30-16.
"The Bird game was a really great game that showed our team's physicality," Hutchings said.  "The Powhatan game was also a great game that showcased all of our Offense/Defense and Special Teams.  This team wanted the Coal Bowl back and we were able to do that. We also got the most victories since 1975. It was a really remarkable season."
Moving forward, Hutchings and the team will have to fill the void left by 20 graduating seniors.  Key to continuing the team's success next year will be to develop the young roster that has experience playing at the JV level. The JV team finished the season with a record of 8-1 with their only loss coming at the hands of the Manchester 28-13.  Hutchings remains optimistic about the future of the program.
"We are excited to see Chase Chambers take the helm next year full time. He did a great job stepping in for Cooper at the beginning of the season. Drew Kleski, Brandon Ross, Dominic Lawton, Gio Semidey and Ethan Knoll will be others to watch," Coach Matt Hutchings said.
Leave a Comment
About the Contributor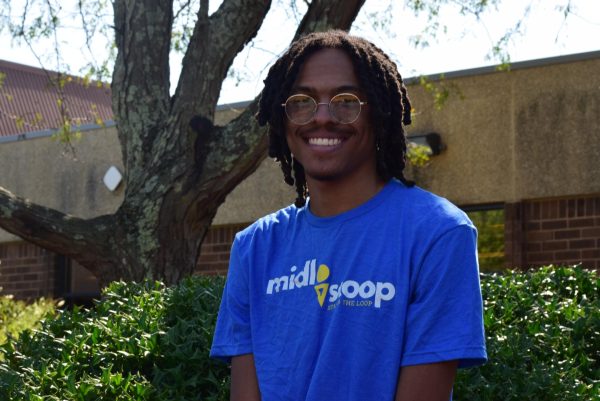 Huntur Brockenbrough, Sports Editor
Class of 2024

Huntur Brockenbrough has been on staff for three years and is a sports writer this year. Outside of school, he enjoys watching sports/tv,...