Students with Style: Camden Walker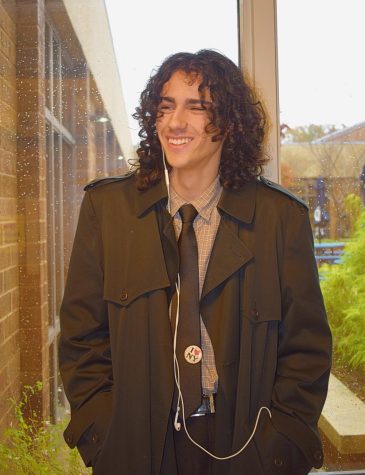 Lofty trench coats and hefty brass rings are just a few of the notorious looks Senior Camden Walker chooses to wear on a daily basis. His distinct look and his tall frame make him stand out from the crowds. His style is one in few, and even Walker can't describe it.
"I don't have any specific fashion category that I feel like I fall under because my style changes by the day," Walker said.
Walker currently works at a thrift store called The Thrifty Quaker off Midlothian Turnpike.
"I get almost all my clothes from thrift stores," Walker said. "I barely break even on my paychecks when you include all the money I spend at them." 
Finding pieces that stand out can be just as difficult as managing the financial side of thrifting.
"Thrifting isn't easy because it is mostly garbage, but after about three years of me abstaining from any retailers, my wardrobe has definitely taken form," Walker said.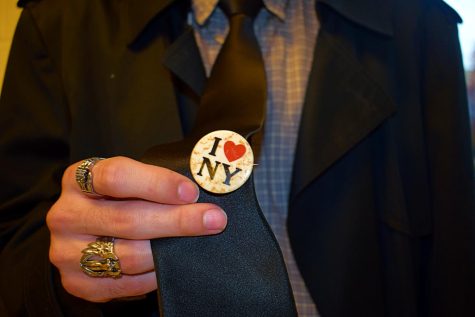 Walker owns broad collection of larger jackets and trench coats, along with various thrifted shirts, jewelry, suits, ties, buttons, rings, belts, and more.
"My favorite outfits are any which involve one of my five trench coats," Walker said. "I take pride in my collection. My favorite accessories are a really cute ring I got from Not Fade Away the other week, my black tie, and a crocheted butterfly pin that I got at work for one dollar, and it's so beautiful."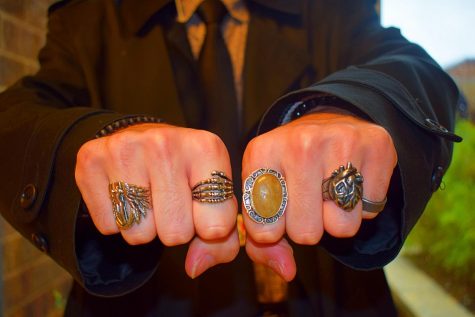 With every new haul of clothing donated to the thrift store, Walker's collection continues to grow.
"What inspires my outfits are usually the outfits I see in film, which is quite a lot, and the outfits of guitarists like Hendrix, Stevie Ray Vaughan, Prince, and anyone from the Grateful Dead," Walker said.  "My mood in the morning is what inspires me to choose whichever outfit I end up going with."
Walker encourages others to "appreciate as much art as you can."
"You don't get to tap into your artistic side too much in the mundanity of the world today, but when you do, even something as mundane as getting ready in the morning with provide you with fulfillment," Walker said.
Leave a Comment
About the Contributor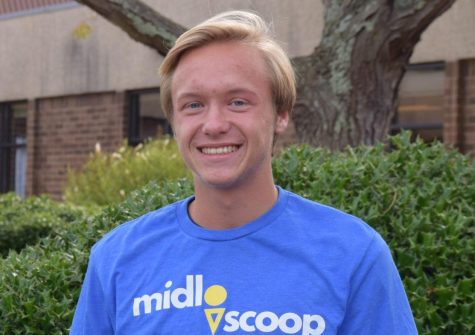 Kyle Reeder, Multi-Media Editor
Kyle Reeder, Class of 2023

Kyle Reeder has been on staff for four years and is the Multi-Media Editor. Outside of school, he runs cross country and...