No Hate Tour spreads anti-bullying message through BMX
Students packed packed the stands of the main gym for the "No Hate Tour" assembly on Nov. 1.  Earlier in the week, Dr. Abel teased the assembly's goal of ending bullying during the weekly video announcements.
While the assembly promoted the cause of standing up to bullying, four BMX bikers performed various stunts including flying over Dr. Abel to keep the audience's attention throughout the hour long show.
For many students, the BMX tricks stole the show.
"They should come back," Emily Comer, 11, said.   "When Zack went up and flipped on the ramp that was pretty cool."
"It was pretty cool I thought it would be dumb at first," Kayla Stiltoner, 11, said.  "My wow moment was when Zack flipped over our principal."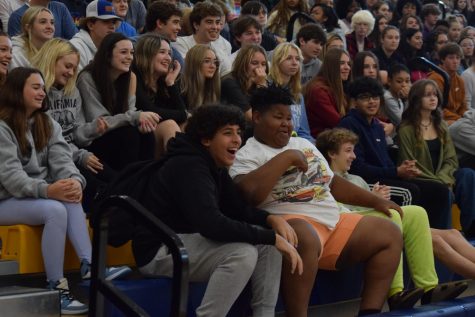 Zack Newman, one of the performers, felt welcome by the students cheering and noise throughout the performance.
"If there's a job out there for me to back flip over teachers then there's a job out there for whatever students can think up," Newmain said.
For performer Dan Sieg, the greatest part of his performance is connecting with a wide array of students.
"Hands down my favorite part about doing the No Hate Tour is the ability to reach so many different students from various backgrounds…all across the country," Seig said.
During the assembly many students took notice of a specific rider, Alex, and afterwards went down to get photos and autographs from him and his co-workers. 
With the conclusion of the assembly, the Marines, who sponsor the tour, brought out a pull-up bar and let students attempt a pull-up before returning to class. 
Leave a Comment
About the Contributor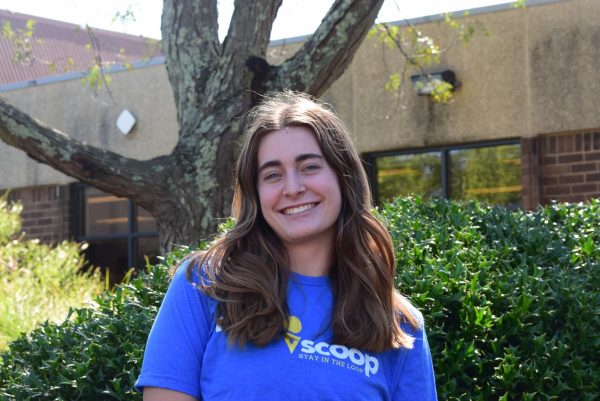 Caroline Kidd, Editor in Chief
Class of 2024

Caroline Kidd has been on the staff for four years. Outside of school she enjoys playing tennis and taking road trips with her friends...