Students participate in NaNoWriMo Book writing challenge
National Novel Writing Month 2022
Aspiring creative writers participated in November's National Novel Writing Month challenge, commonly known as NaNoWriMo. Beginning in 1999, the challenge started as a way for students worldwide to express their inner creativity by writing a novel with a 50,000 word count. Nowadays, many students take it as an opportunity to create a unique literary piece within a 30 day period.
After taking a few easy steps via an online sign up, writers are able to begin their project and delve into their stories starting Nov. 1.
"I'm taking the time to write something short as a personal challenge because it could be entertaining and it can help me work on my writing for English," Ava Bonser, 10, said.
"My dad started doing NaNoWriMo and that's how I first heard about it. I wrote something small last year but plan to write something bigger to prove to myself that I can this year," Riggin Sergio, 10, said.
The ability to connect with friends through the NaNoWriMo website makes it unique to other writing challenges. Users can add friends on the website and track the progress on their work, making the novel writing process fun and competitive.
Due to the success of the event, many up and coming authors have published successful novels that have been read by millions. Cinder by Marissa Meyer and The Night Circus by Erin Morgenstern are the most notable examples.
"I read The Night Circus last year and had no idea it was written during NaNoWriMo," Sara Bradbury, 12, said.
Leave a Comment
About the Writer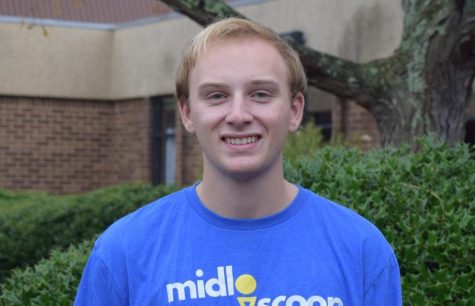 James Galloway, News Writer
James Galloway, Class of 2023

James Galloway has been on staff for four years and is a news writer. Outside of school, he enjoys spending time with...