Girls Volleyball secures a narrow victory in the State Finals
The Varsity Girls Volleyball team beat the First Colonial Patriots 3-2 in the State championship at the VCU Siegel Center on Nov. 20. The Trojans came into this contest with a record of 25-0 after sweeping the Massaponox Panthers 3-0 in the VHSL Class 5A Finals.  The First Colonial Panthers came in to this championship game with a record of 25-3 after defeating the Cox Falcons 3-0.
The Trojans won the first set 26-24, but dropped the next two sets to First Colonial (25-13, 28-26). After First Colonial wasn't suitable for the amount of corrections that Midlothian made following a 2-1 deficit in the middle of the game.
"They want to compete and win. They battle in practice and in games. We're so deep and have won despite injuries and sickness," Coach Sherman Chung said.  "Our starting lineup is so talented and impactful and we showed that against an experienced Patriots team."
As for the Trojans, after being down 2-1, brilliantly made adjustments to what the Patriots were doing after losing the 2nd and 3rd set. They did this by changing their defense and refusing to let the Patriots score in spurts. Because of that, the Trojans were able to stay composed and win their next two sets 25-16 and 15-13. "The important part of this win is that we didn't panic, a lot of teams would've broke down after losing two sets in a row," Senior Tatum Evans said.
Midlothian will aim to maintain this hot streak even though important captains such as Tatum Evans, Halle Phelps and Reagan McAdams just played their last game as seniors.
"We kept playing the way we've played all season and we couldn't be stopped, we saw very good teams and stayed resilient to match the occasion," Coach Sherman Chung said, "It's hard to name them all, but we will deeply miss the seniors that have had a major impact on the team over the past four years."
Leave a Comment
About the Contributor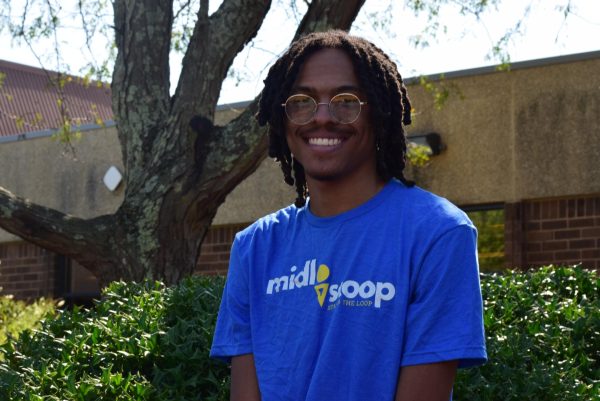 Huntur Brockenbrough, Sports Editor
Class of 2024

Huntur Brockenbrough has been on staff for three years and is a sports writer this year. Outside of school, he enjoys watching sports/tv,...