Cross Country races for records at RVA Relays
Cross Country participates in the 2020 RVA Relay Race
The RVA Relays, an event truly unlike any other, where runners, batons in hand, surge through a one and a half mile course alongside hundreds of spit-screaming parents, coaches and friends, with one goal in mind: the finish line.
On Saturday, Sept. 18, Midlo's Cross Country team made their way to Pole Green Park in Mechanicsville, where they found themselves amongst sixty other schools from across the state competing in the RVA Relays.
The first race began at 4:30 in the afternoon.  The boys B&C teams raced, followed by the girls B&C race at 5:30. After both teams ran, an open race allowed for any "extras" to run the course, however without a baton.  Then, as the sun began to set over the Pole Green field, glow sticks were snapped, and Christmas lights were switched on to illuminate the course.  The crowds alongside the course grew to the hundreds as everyone was arriving to watch the Championship Relay race.
For Midlo, Ryan Kurich, 9, and Kylie Bonser, 12, headed each of the Championship Relays.  Boys raced first at 7:50, followed by girls an hour later.  At start, runners picked up the silver baton, dripped in sweat from the previous races, and made their ways to the starting line.  A single gunshot later, the runners sprinted their hearts out around the one mile bend, picked it up at the 800 meters, sprinted the finish and passed the baton to the next runner of the race. Each relay team consisted of five runners, where in the end, each team would run a total of 7 and a half miles.
"RVA Relays was a huge success." boy's team captain, CJ Mierchuck, 12, said.  "We have a ton of young guys on our team this year, so these types of races are very important to keep the guys excited about our sport and give them a chance to go out and run fast. And that's what they did."
Benjamin Singleton, 9, said "It was my first time, and it was a lot of fun and really exciting to watch all the people run."
Although cross country did not place first in the relays, runners still left with heightened spirits, tired legs, and a strengthened team bond.  Many runners were able to beat the nine minute mark for the 2400 meters, and some surpassed eight minutes.
Leave a Comment
About the Contributor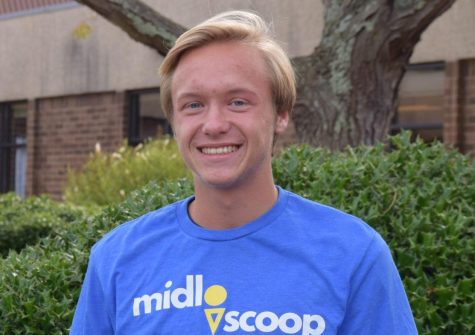 Kyle Reeder, Multi-Media Editor
Kyle Reeder, Class of 2023

Kyle Reeder has been on staff for four years and is the Multi-Media Editor. Outside of school, he runs cross country and...