Prepare for spirit week and homecoming
Spirit week and homecoming information 2022
With the homecoming dance  only a couple weeks away, students had been awaiting the theme of not only homecoming, but also the pep rally spirit week days. 
The theme for homecoming was unveiled to be A Starry Night and will take place Saturday September 24, from 7-10 p.m. with tickets going for $10 September 20-23. 
However, many students within the walls of Midlo plan to participate in the always much anticipated spirit week leading up to the day of homecoming. Below is a brief description of what each day will entail and how you can best dress to theme that day.
Monday: Music Mayhem
You can dress as up or down as you want for Monday. Whether you come in dressed as your favorite genre of music which for some might mean showing up in a cowboy hat with denim, boots, and spurs. Or just with a simple band T-shirt that you most likely know none of their songs, everyone can participate Monday.
Tuesday: Tacky Tourist
Ready to catch your one way flight to Tahiti? You will be by the time Tuesday rolls around. Come to school in the tackiest tourist outfit you can put together. Some items you could use to help make you tackier are, straw hats, Hawaiian shirts or skirts, binoculars, flip – flops, sunglasses, sunscreen, knee high socks, a vest, a few leis, and maybe a camera.
Wednesday: Work From Home (WFH)
What did you wear during virtual school? Or what do you change into as soon as you walk in the door? Great. Make sure to wear that Wednesday. That could be your pajamas, an over-sized shirt, or your favorite slippers. 
Thursday: Denim-on-Denim
This is the day to wear all the denim you own. Put on your favorite pair of jeans, favorite denim jacket, or maybe some denim shorts or skirts. 
Friday: Pep Rally Colors
Friday will kick off the weekend with a pep rally at the end of the school day. Seniors will be in Togas, Juniors will be in black, Sophomores will be in gold, with the Freshmen in blue. A pre-football game carnival will be held from 5-6:30pm.
Leave a Comment
About the Writer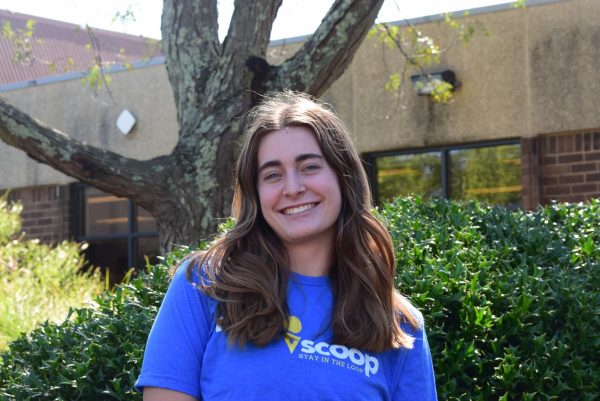 Caroline Kidd, Editor in Chief
Class of 2024

Caroline Kidd has been on the staff for four years. Outside of school she enjoys playing tennis and taking road trips with her friends...