Midlo students share their summer break stories
Take a look into some of the most exotic places Midlo Students went this summer.
Summer break is the most ideal time to relax with friends and family, visit new sites, try new things and catch up on the perfect tan.  This summer, many Midlo students were fortunate enough to travel to exotic places across the world, and have taken the time to share their stories of their summer travels.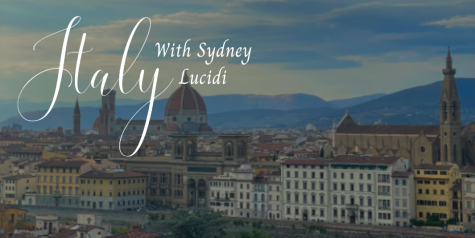 "Venice was our first stop, and it was so beautiful," Sydney Lucidi, said of her two-week summer vacation in Italy.  "There was a lot of walking because there were no cars, but that gave me more time to take in the scenery."
While in Venice, the floating city, the beautiful canals throughout the city, were new to Lucidi.  She saw local markets along the canals filled with vendors selling fresh fish and crisp produce.
"It was really cool to see all the people walking around in the morning to do their shopping," Lucidi said.
"I rode in a gondola (thin Italian boats used to navigate the canals)," Lucidi said. " The gondola next to us had musicians. It was so cool."
Along the canals, Lucidi was also able to spot some iconic Italian museums and palaces.
"They were breathtaking," Lucidi said.
Next, Lucidi and her family traveled to Florence, where they were able to visit historic sites, along with the original birthplace of Gucci.  "The mix of luxury and renaissance was amazing."
The first day in Florence also happened to be Lucidi's birthday.  They celebrated by enjoying a homemade cake from a family friend.  They also went to a winery owned by a friend of theirs.  They spent the day taking in the views of the nearby palace and grape vineyards. The next morning, Lucidi and her family explored the local markets.  Then they headed to the Galileo Museum to view ancient Italian relics.
"Tuscan food is amazing," Lucidi said. "I ate a lot of pasta and bread, and even made my own four course meal in a cooking class." she said.  Unlike in America, a typical dinner in Italy lasts several hours.  It is seen as a time for chatting and catching up with loved ones. 
Dining etiquette was bit different than in the United States.  "The waiters don't drop the check off.  Instead, you have to ask for it," Lucidi said.
Her last day in Florence, Lucidi and her family saw the Statue of David. "It was gorgeous to say the least," Lucidi said. 
"Then we went to Rome, and our hotel was right next to the Colosseum," Lucidi said.  "We walked around, shopped, and went out to dinner where I became friends with our waiter.  Everyone in Italy is so nice."
While in Rome, Lucidi and her family toured several museums including the Vatican, the Sistine Chapel, St. Peter's Basilica, and a pagan museum.
"Rome was perfect," Lucidi said. "But the metros were not.  My family got lost because we can't speak Italian."
"This was an amazing trip and it was cool to learn about where my family is from. I'm so grateful to be given the opportunity to travel and make memories with my family."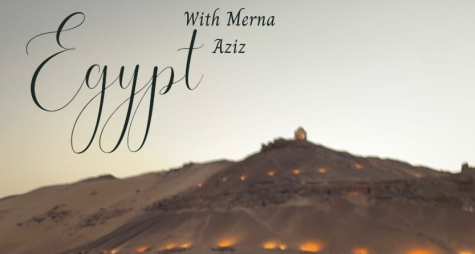 Every summer, sophomore Merna Aziz, 11, has traveled to Egypt.  Being born in Egypt and having lots of extended family there, Aziz and her family make it an annual tradition to return every summer.
"I went to many cities in Egypt this summer, mainly since my extended family live in different places," Aziz said.  "I went to Cairo (the capital), Aswan, Hurghada, and Al Sahel."
While most of her time in Egypt was spent catching up with relatives and friends, Aziz made time to explore the area.
"I also did multiple tourist activities," Aziz said.  "I went to the very top of the Cairo Tower, and I saw the Philae Sound & Light show, and I took river cruises on the Nile."
"At the sound and light show, we took a boat to an island where the Philae temple is located. As the the stories of Egyptian mythology were being narrated through speakers, the walls would illuminate to show the ancient hieroglyphics," Aziz said. "It was a really cool experience."
"During my trip, I saw a lot of Nubian art in the city of Aswan, which is where I was born," Aziz said. "The Nubians are a group of people who live in southern Egypt and are part of Sudan.  There are many Nubians in Aswan, Egypt.  They are known for their colorful paintings, handmade jewelry, and small figurines.  I went to a Nubian café and island where the walls were filled with colorful murals."
"Also, we visited a coastal city called El Gouna, where we stayed at a resort and swam in the Red Sea," Aziz said.
"Throughout my trip I ate many traditional Egyptian dishes such as koshary, shawarma, and mahshy. I had a really great time in Egypt this past summer & I loved getting to see more of the country."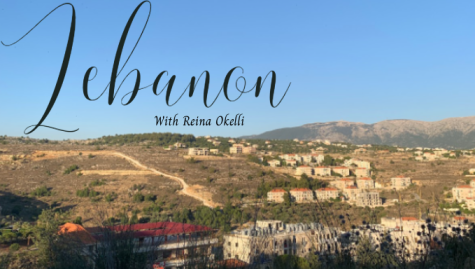 "I go every year to visit family during the summer," Reina Okeilli (11) said.  However, this is the first year since 2019 that Okeilli was able to visit Lebanon again. "It was really nice to see all my relatives again." Okeilli said.
In Lebanon, Okeilli was on a regular cycle of waking up, getting ready, and leaving the house around 12pm.  Then, she would visit her grandmother's house and spending plenty of time with her cousins.
"I ate a lot of basic Lebanese food," Okeilli said.  "My favorite was the grape leaves, which I finally learned how to make this year with my Mom's Aunt."
Grape leaves are a traditional Middle Eastern food that consists of meats, spices and rice all wrapped in freshly picked grape leaves.
"I stayed in my family's house in the mountains, and I only went to the city once to go hang out with my cousins's friend," Okeilli said. "Sometimes when I was bored, I would volunteer at the public library for the day."
"I didn't really meet anyone new this time," Okeilli said. "I was just with my family."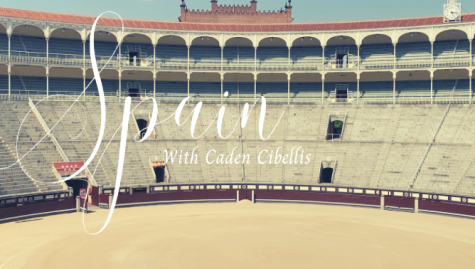 "During the Summer I spent 4 weeks with a study abroad program in Spain called CIEE," Caden Cibellis, 12, said. "Me and about 60 other students from across the country lived in Madrid studying Spanish and exploring the city. The structure was somewhat similar to school in the United States, but much more fun in my opinion."
"Our day started with class at 9:30 every weekday morning, which was about two and a half hours of Spanish instruction," Cibellis said. "After, we did a community speaking activity called "Misión Ñ", where we basically went into public and recorded ourselves having conversations with locals."
"We had free time starting at 2:30 everyday until around 5:30ish, where we did a cultural activity," Cibellis said. "These could include a tour around Madrid's bullfighting ring, a swimming pool, or a trip to the amusement park."
"After these activities end, we have free time for the rest of the night," Cibellis said.  "We can go out to dinner or ice cream with friends, go home and spend time with our host families, or go explore the city. For the weekends, we had free time for the whole day. I liked to use that time to go shopping with my friends or go to museums and famous landmarks."
"The program also took us on two weekend trips to different cities in Spain," Cibellis said.  "The first trip we took was to Segovia, a small city about 2 hours north of Madrid. We got to go kayaking, and then we toured a medieval castle and had free time to explore the city. The second trip was to Valencia, which is a beach side city on the Mediterranean coast. We spent three nights there and got to go to the beach, two museums, and tons of free time to explore."
"I definitely enjoyed my time in Spain and made the memories of a lifetime," Cibellis said. "Being able to visit a European city for an extended period of time was a great experience, and the freedom of being able to go out on your own without a chaperone made it so much more liberating. I highly recommend studying abroad or traveling to Madrid if you want to step out of your comfort zone or try new things."
Leave a Comment
About the Contributor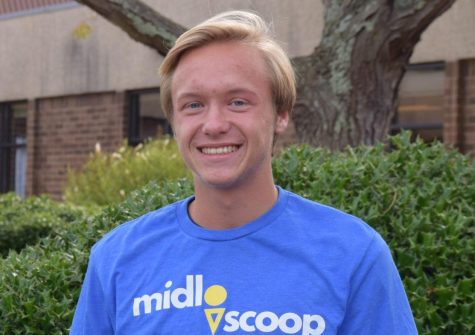 Kyle Reeder, Multi-Media Editor
Kyle Reeder, Class of 2023

Kyle Reeder has been on staff for four years and is the Multi-Media Editor. Outside of school, he runs cross country and...