You Were Made For This™
Midlo Students Connect Through Young Life
Each Monday night, local students gather at the Grove Clubhouse for Young Life club. Young Life is a national, non-denominational Christian organization that allows teens to connect with each other in positive ways.
After waiting outside for few minutes, students from all grade levels streamed through the doors, welcomed by music performed by the Young Life leaders. To start the night, Erin Bouknight led the group in the song, "Don´t Let Me Down" by The Chainsmokers ft. Daya. After loosening up, leader Matt Bouknight gave his welcoming remarks before transitioning into another song. "Since You´ve Been Gone" by Kelly Clarkson brought out the enthusastic spirit of the students, as many sang as loudly as possible and danced along to the music.
After getting everyone comfortable, Matt Bouknight and Mackenzie Fuller performed a funny skit to loosen the crowd, which was followed by team-building exercises such as one that required partners to hold hands and attempt to step on each other's feet. The group then sang "I'll Be" by Edwin McCain.
Senior Sam Maguire introduced the Young Life minutes next in a way that resembled a pep rally. He split the room in half;  one side screamed, "young," and the other side screamed,"life". Another team-building activity followed, which centered on trusting friends. Emily Smith, JP Jarrett, Kathryn Phillips, and Evan Heine bravely agreed to participate in the fun game, drawing roars of laughter.
After all the excitement of the night, Erin and Matt brought the group back to do a quiet, spiritual song. Erin then spoke to the group about her experience as a 5´2″ basketball player in high school. Her team went against one of the best teams in her division, and she blocked a crucial shot from a an excellent college recruit. She connected her experiences to the biblical story of Jesus and his disciples on a sinking boat when Jesus calms the storm with a single word. Erin reflected on how she wished she could impact the world in that way. The entire crowd of students sat silently, taking in each word.
After a quick prayer, the students piled in their cars and drove to the Westchester Commons Chick-fil-a, which immediately filled with laughter as the students enjoyed their treats.
Young Life Club meets every Monday at 7:30 pm. If you´re interested in joining or want to know more about joining the fun, follow: @MidloYL on Instagram or Twitter. Come out on Halloween wearing your best costume.
About the Contributors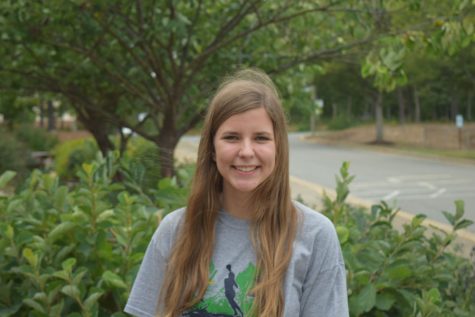 Ellen Tucker, Staff Writer
Ellen Tucker, Class of 2017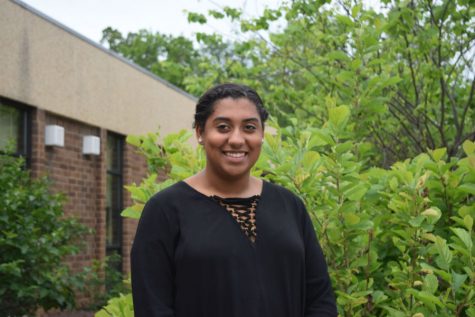 Alexa Battle, Photographer
Alexa Battle, Class of 2017