Ketanji Brown Jackson's journey to confirmation as the first Black female U.S. Supreme Court justice
Ketanji Brown Jackson is confirmed to the Supreme Court
Since its creation 233 years ago, the Supreme Court has had 115 justices serve on the court. Out of those 115 justices, fewer than 5.3% of them have been women or minorities, leaving a large part of America's population underrepresented in the highest court of the nation. However, Justice Ketanji Brown Jackson's confirmation marks a historic step to increasing diversity of the court as she is the first Black woman to serve as a Supreme Court justice.
Ladoris Cordell, the first Black female judge in Northern California, believes that, in order for America to fulfill the promise of our inalienable rights (life, liberty and the pursuit of happiness), confirmations like Jackson's to the Supreme Court are essential.
"
Those principles [fundamental rights] were promulgated by white, propertied men. They did not intend those principles to apply to women, to apply to poor people or to apply to people of color.
— Ladoris Cordell
Her experience as a Black woman isn't the only important experience she brings to the Court; she has extensive legal experience that makes her an exceptional addition to the high court.
Jackson was able to learn the inner workings of the Supreme Court when she served as a law clerk for three federal judges, including Justice Breyer, who she is replacing. Serving as a clerk for a justice has been the starting point for a third of the justices confirmed since 1950. 
Her career as a public defender makes her the first justice with experience as a federal public defender and the first since Thurgood Marshall with serious experience as a criminal defense attorney on behalf of indigent defendants. She represented indigent clients in criminal cases and detainees held at Guantanamo Bay during her time at the federal public defender's office in DC. It is rare that federal judges with public defender experience are represented on federal and state courts; Jackson's confirmation with her history as a public defender aligns with President Biden's commitment to bring not only greater cultural and racial diversity to the federal judiciary, but greater professional diversity.
Jackson is also the only sitting justice on the court with experience in the U.S. Sentencing Commission. Her predecessor, Justice Breyer, also had experience in the Sentencing Commission. 
"
Jackson's public defense and Sentencing Commission experiences are going to be critical because they speak to her awareness of the other side of the criminal justice system,
— professor Steve Vladeck at the University of Texas School of Law
Jackson worked as a judge for the U.S. Court of Appeals for the District of Columbia Circuit and for the U.S. District Court for the District of Columbia, making her the only sitting justice other than Sonia Sotomayor to have experience as a judge in the trial or district courts. With the exception of Elena Kagan, all sitting justices have served as federal judge. Chief Justice John G. Roberts Jr. and Justices Clarence Thomas and Amy Coney Barrett served as a federal judge for less than three years, while Jackson served as a federal judge for nearly nine years – giving her more experience as a federal judge than all of their experience combined.
Surrounding Jackson's upcoming confirmation, there were hearings consisting largely of intense partisan arguing. Mikki Kendal, author of "Hood Feminism: Notes From the Women a Movement Forgot" and "Amazons, Abolitionists, and Activists: A Graphic History of Women's Fight for Their Rights,"  claims the shocking behavior exhibited in this hearing sounded "familiar" to Black women and spoke extensively on how this hearing reflects many deeply-embedded racial stereotypes in the United States. 
"
The exchange was extraordinary in its circumstances – Jackson was the first Black woman to appear before the Senate Judiciary Committee as a nominee to the U.S. Supreme Court – but to Black women across the country, it was also familiar. An occasion that should have been a celebration of how far America has come since the end of slavery was instead a reminder of how far we have to go…The hearings made plain what so many of us already know — that even the politicians who are supposed to represent everyone have been conditioned to expect Black women to be less than them.
— Mikki Kendal
Despite this, Jackson was still able to navigate the rocky end of her journey with level-headed grace, reacting respectfully and professionally to every provocative statement from many of her questioners. This sensibility worked in her favor and she was confirmed by a close vote of 53-47, with support from even some of her most intense questioners, such as Lindsay Graham.
Leave a Comment
About the Contributor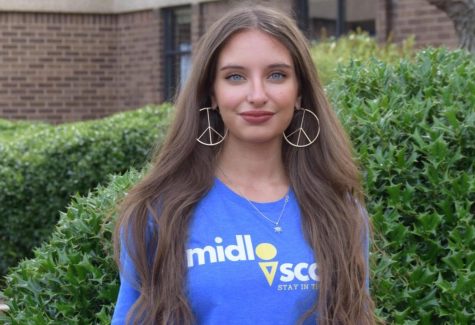 Avery Belisle, Freelance Writer
Avery Belisle, Class of 2023

Avery Belisle has been on staff for two years and is a freelancer this year. Outside of school, she loves learning new...