Price surges sweep the nation
Gas prices, along with many other products, have had a price increase that has negatively impacted most everyone. At the beginning of January 2021, the average gas price point was $2.24 for regular gas. As of March 15, the same gas cost an average of $4.23. Many Midlo students have been heavily affected by these price changes. "Every time I fill up it gets more expensive, and it becomes 40% of my paycheck," Junior Aidan Artly said. Sophomore Riley Krohn said, "when getting hours for my license, it is expensive to get in the car and drive for hours."
On top of rising gas prices, buying a new or used car has also become a more expensive endeavor. Spring of 2021, it was expected to pay an average of  34 grand for a new car. Today's prices are up 27% from that sitting at roughly 40 grand for a new car. There are multiple reasons for the price spike, mostly relating to COVID-19, such as supply-chain problems, a chip shortage, as well as the decision made by automakers to build their higher-profit models in a time of scarcity. However, this spike in price is not only limited to new cars.   
Gas and cars aren't the only purchases made by families this year that have been increased. With the next biggest increase coming from food. The main staples of foods such as poultry, fish, and eggs spiked by 19.5%, with fruit and vegetables climbing by 12% nationwide. These higher prices for groceries are putting a strain on many people's grocery budgets, forcing them to change where they shop for food essentials.
There have also been price increases in many other products as well. Sherwin-Williams saw a 20% increase in their paint. Furniture has gone up 9.3%. Retail prices in items such as clothes are up by an average of 3.2% since last year according to a report from the Business of Fashion. The average cost of staying in a hotel has gone up by 25.5%, as well as heating bills surging up about 30% from last year's winter nationwide. Dollar Tree has also increased its prices for all products from the previous $1.00 to $1.25.
Almost all of these price increases can be traced back to the issue of persistent supply and labor shortages with strong demand. The COVID-19 pandemic shook the world economy, disrupting supply chains and contributing to major delays in shipping. Labor shortages and surging consumer demand have only exacerbated this problem. With many items in short supply and the cost of shipping going up, prices are increasing.
Currently, the U.S. is attempting to battle these increasing prices by raising interest rates and stimulating the economy in various ways in hopes that inflation subsides. In these economically difficult times for the world, it's important to support minimum wage workers and anyone affected by this current financial struggle.
About the Contributor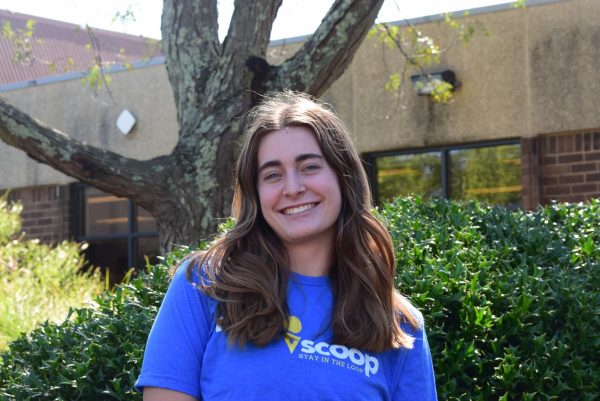 Caroline Kidd, Editor in Chief
Class of 2024

Caroline Kidd has been on the staff for four years. Outside of school she enjoys playing tennis and taking road trips with her friends...