Exploring Midlo's favorite holiday traditions
Midlo holiday traditions 2021
Family traditions are part of what makes the holidays magical and here are a few traditions Midlo students shared with us.
Making Christmas pretzels
For many families, Christmas time is a perfect opportunity to make sweet treats. Specifically, sweet and salty Christmas pretzels are a classic tradition. The recipe is simple and only requires pretzels, Hershey's Kisses, and Christmas M&Ms. To make these treats, place pretzels on a cookie sheet with one Hershey's Kiss on each, bake at 200℉ for 4 minutes, just enough to soften the chocolate and place an M&M on top. For a more festive take, replace the Kisses with Rolos and add pretzels as antlers to make reindeer shapes. 
Making gingerbread houses 
Assembling gingerbread houses is a holiday tradition that everyone can enjoy. To construct the houses, families can either use a kit or get creative by making the house from scratch. The houses can be set out as decoration or eaten as a reward for the laborious task of building. Many mix it up by inviting friends and family for a gingerbread house competition. When hosting a competition, participants often bring different candies to make unique houses. 
Going to family or friends' houses for Christmas dinner
Most families open presents early in the morning on Christmas Day, which often results in festivities concluding by late morning. Many families extend the festivities late into the night by inviting friends and family for Christmas dinner. Sharing food is one of the best ways to show love, appreciation, and gratitude while also spreading Christmas cheer. Get inspiration for what to serve with Midlo Scoop's latest video on Christmas dinner recipes. 
Opening Advent calendars
Celebrating the holidays never has to be limited to one day a year. Many Midlo students extend the fun with Advent calendars. Some calendars are countdowns to Christmas, showcasing Santa getting further down the chimney each day, or slowly creating the nativity scene, while others contain small gifts to lead up to the big day. Many companies have started to create these with makeup, Legos, or even socks being gifted for the first 24 days of December. 
Baking cookies to deliver to friends and family 
To many, cookies are what define the holiday season. Holiday cookies span from traditional sugar cookies that look like elaborate Christmas trees to peanut butter blossoms. The baking and decorating process can take all day or just twenty minutes to pop them in the oven. No matter the amount of time spent on their creation, no holiday season is complete without cookies. While making the cookies are a fun activity, sharing and delivering these treats filled with love continues to spread the holiday joy. 
Christmas Pickle 
The Christmas pickle tradition begins when someone hides a pickle-shaped ornament in the family Christmas tree. The first person to find the ornament is said to either have good fortune for the new year or receive an extra gift from Santa Claus. There are many claims that the Christmas pickle originated from a very old German tradition. The wildly accepted origin of this tradition started when pickle ornaments were sold at Woolworth's supermarkets in the 1880s. These ornaments were imported from Germany. The Christmas pickle is now a loved tradition in many homes.
Try out some of these traditions for the upcoming Christmas season for more holiday cheer.
Leave a Comment
About the Writer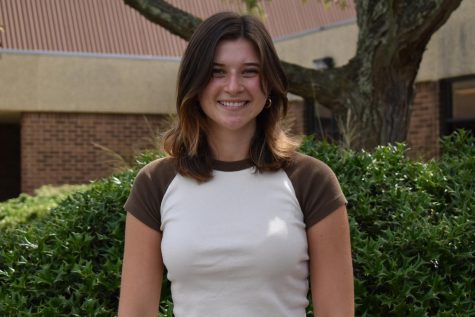 Abby Walsh, Midlo Scoop Staff
Abby Walsh, Class of 2023

Junior Abby Walsh is on staff for her first year, and enjoys writing student life articles.  She enjoys rowing with her team,...