Students celebrate their love of Latin at Convention
2021 Virginia Junior Classical League Convention
On November 14, 2021, Midlo Latin students met with other Latin students across Virginia at the Virginia Junior Classical League Convention, better known as Latin Convention. This year, the convention took place with a fully virtual option, a remote delegation option and an in-person option at the Greater Richmond Convention Center. Midlo chose to attend the convention as a remote delegation, so all participants joined in the school library where they hosted their own activities, as well as take part in Zoom meetings with other schools. The 2021 Midlo participants included Mary Carson, Ashley Flood, Sara Elmi, Sarah Mackie, Ashley Murias, Maddy Pugh, Nicole Quiram, Anna Schwan, Jacob Williams and Turner Wimbish.
Midlo's teacher sponsor Ms. Amy Petersen held meetings with the students prior to the day of Latin Convention in order to prepare the Spirit Video and go over expectations for the new hybrid model. Former Latin students Taylor Bennett, Nora Carlucci and Leo Crayton returned for the exciting day to share their past experiences and knowledge with other students.
This year's event only lasted over the course of one day as opposed to the traditional two, beginning on Sunday morning with the first of two General Assembly meetings. After the opening assemblies, students were then able to spend the remainder of the day taking various tests, attending sessions to learn about different classical topics, creating art and having fun with other Latin students. Participants were also involved in oral competitions, which were submitted through videos. Some of the favored activities of the day included students being able to vote for new state officers, playing games together, taking an art lesson and participating in a Roman war simulation.
During the day, the Latin Club's Second Vice President Jacob Williams led the students in the spirit competitions by incorporating ideas from the group to create a unique roll call and school cheer video. This was William's first virtual convention, but he felt that "everything on our side was absolutely incredible, even if we weren't there in person."
Mary Carson, the Secretary of the Midlo Latin Club, has attended the convention in the past when it has been in-person and fully virtual. Carson enjoyed this year's convention as she found that "it was nice to have all of us together for a day and even bring in some of the graduates."
Finally, the convention ended with the last General Assembly where the instating of new state officers occurred and a video was shown to announce numerous spirit and best-in-show awards.
---
Midlo Latin Club Awards:
Themed Cheer – Honorable Mention
Publicity (Best Article) – 1st Place
Publications – 1st Place
---
 Student Awards:
Mary Carson – 7th Geography level 5, 10th Roman Life Level 5+, 5th Mixed Media, 1st Children's Book, 4th Greeting Card, 4th Quote
Sara Elmi – 10th Geography Level 2, 10th Roman Life Level 2
Ashley Flood – 1st Greeting Card, 3rd Poster
Sarah Mackie – 10th Latin Oratory Level 5, 2nd Drawn Chart
Ashley Murias – 6th Greeting Card
Nicole Quiram – 9th Roman Life Level 5+, 2nd Ornament
Anna Schwan – 3rd Upper Level Individual Costume
Jacob Williams – 1st Large Model, 4th Ornament
Turner Wimbish – 10th English Oratory
Leave a Comment
About the Contributor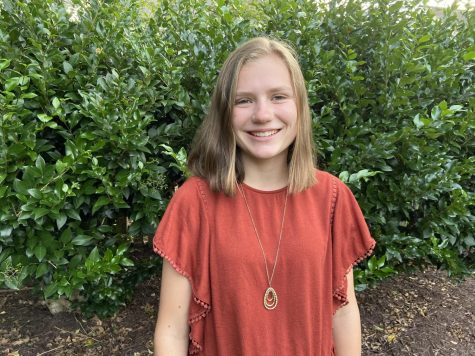 Nicole Quiram, Midlo Scoop Staff
Nicole Quiram, Class of 2022

Senior Nicole Quiram has been on Midlo Scoop's staff for two years now.  Although she isn't in the class, Quiram freelance...