The Instagram Pages of Midlo
Anonymous Instagram accounts run by students highlight the several quirks and niches of Midlo.
Instagram, one of the most popular social media platforms, has since taken Midlo by storm, swarming the halls with gossip of new Instagram pages based around the school.  Several of these humorous pages merely poke fun at the student body and highlight the quirks of Midlo.  Now, with over thirteen Instagram pages swarming students' phones, hundreds of likes, comments, shares, and saves all surround the newly popular @Midlo tag.  All of the accounts tagged to @Midlo are all anonymously run by students and are a hot topic at school.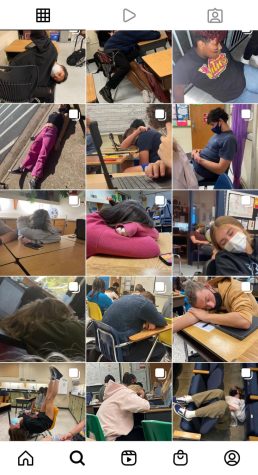 One of the most popular accounts is @MidloSlumped, which has a current follower total of 911.  This Instagram page shows several students sleeping or dozing off during classes, otherwise known as "slumped."  With 102 posts, the first starting on November 5, MidloSlumped is one of the most viewed accounts spreading throughout Midlo.  With posts ranging from students laying on the floor, to students passed out over their desks, MidloSlumped has a variety of crazy pictures.  Students are now on high alert, making sure to not get caught "slumping" in class, fearing they might get posted to the page.
"It was really funny, and I was like that is hilarious," junior Emma Kish said. Kish, along with freshman Taylor Boshell, found themselves on the @MidloSlumped account. "It's kinda scary, people just taking pictures of me while I'm sleeping," Boshell said.
Newly added to Instagram, @MidloAwake is the opposite of MidloSlumped.  It's a page where students submit non-sleeping, engaged pictures of students.
The second most popular account trending throughout Midlo is @BadMidloParking, which highlights students who struggle to park in between the lines.  With over 24 posts and 786 followers, this Instagram page was one of the first Instragam pages that started the chain of Midlo accounts.  Cars can be seen parked at odd angles, over the lines, or even "kissing" another car.   While it may get a chuckle, this page has made students more aware of their driving skills, and watchful of any phones ready to snap a picture.
With @MidloSlumped and @BadMidloParking flooding Midlo's social media accounts, other students began to jump on the Midlo train and created several accounts relating to the school.  As of now, a total of fourteen different accounts surround Midlo.  Some of the most popular ones are @MidloMunchies and @MidloPledge.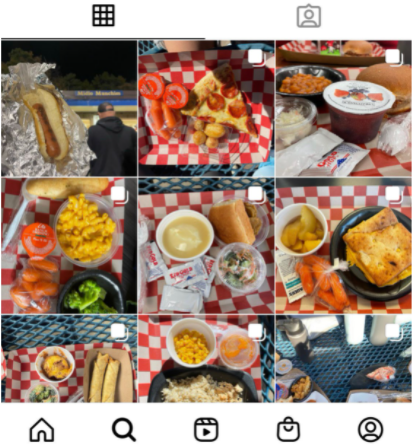 Seniors Lola Quraishi, Anya Varkey, and Ashley Murias Roman all run the @MidloMunchies account.  Since starting their page, they have gained over 129 followers.  With each post they make, Quraishi, Varkey, and Murias Roman all review the school foods through a video format.  Each day, they snap a picture of their food tray and record on a scale of 1 to 10 how much they've enjoyed the food.  "We wanted to start the Instagram page because we thought there was a lack of free authentic food reviews.  Our favorite dish is the french toast, no explanation needed," Quraishi said.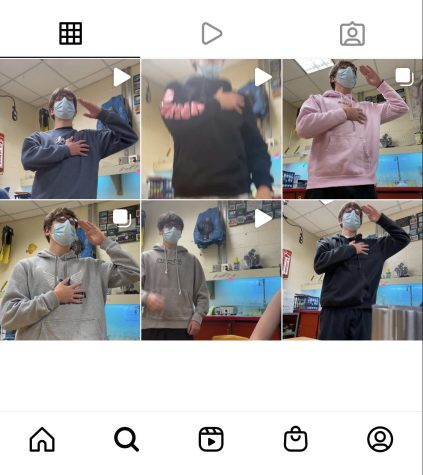 @MidloPledge, a newer account, is a daily log of one student, senior Tucker Meredith, who stands and recites the pledge of allegiance every morning. Meredith says that "I saw no one was standing for the pledge so I just did, and my brother is in the army. I also think the hate comments I get are funny."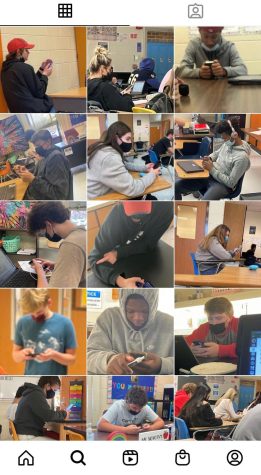 As the @Midlo Instagram pages grow in popularity, students continue to come up with new ways to highlight the school.  Smaller, up-and-coming pages such as @MidloCompliments, @MidloBored, @MidloToes, @Mdhs.Shoes, @MidloMaskless, and @Midlo_Phones are capturing the attention of students. 
With the owners of the accounts remaining anonymous, we may never know who exactly runs each account, but one thing is for sure: Gen Z humor is on an entirely different level.
Leave a Comment
About the Contributors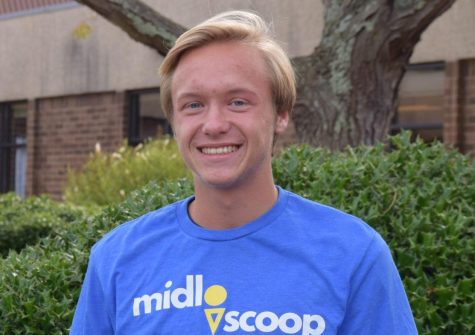 Kyle Reeder, Multi-Media Editor
Kyle Reeder, Class of 2023

Kyle Reeder has been on staff for four years and is the Multi-Media Editor. Outside of school, he runs cross country and...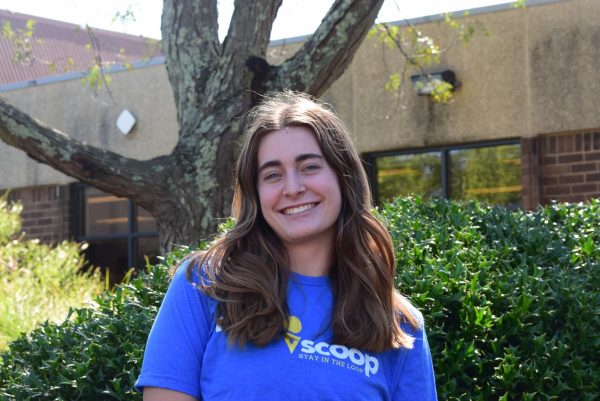 Caroline Kidd, Editor in Chief
Class of 2024

Caroline Kidd has been on the staff for four years. Outside of school she enjoys playing tennis and taking road trips with her friends...